IT Services are always happy to help you sort out any technical issues you might have, whether you're trying to set up your email, login to QM+ or print documents.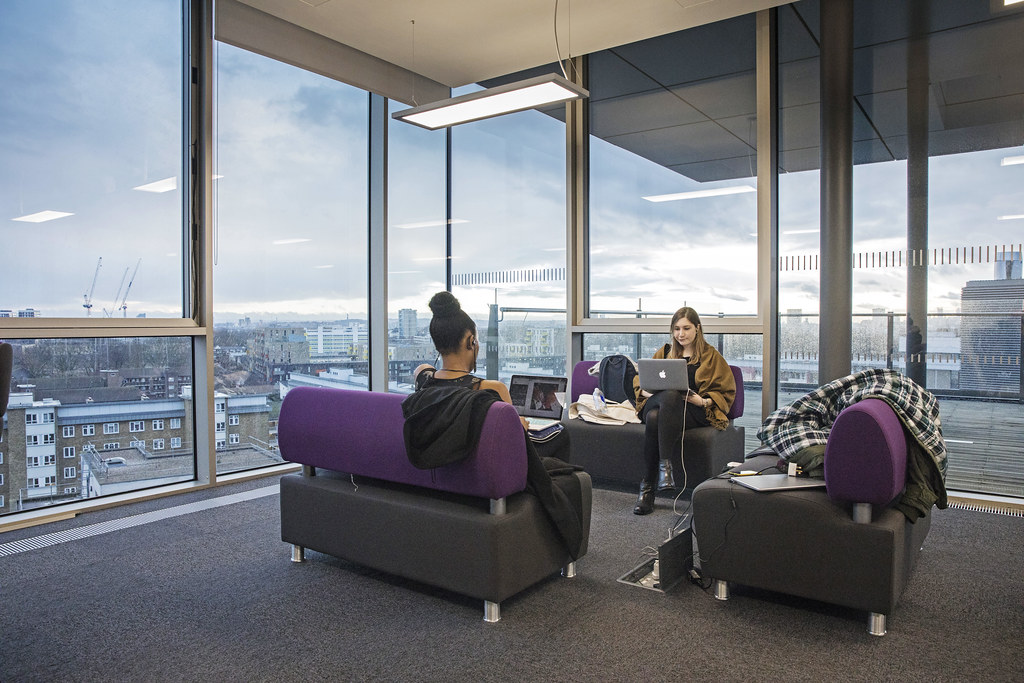 Round-the-clock help is available to students and staff via Live Chat https://www.its.qmul.ac.uk/.
You can raise a ticket online by emailing servicedesk@qmul.ac.uk.
It's important to make sure your email, QM+, MySIS and Library accounts are all set up before your course starts.
WiFi
'Eduroam' is Queen Mary's Wi-Fi service. Use CAT installers to connect to Universities' Wi-Fi securely - you can download and set-up CAT before arriving on campus! Please visit https://www.its.qmul.ac.uk/support/self-help/networks/wifi/
BONUS! if you are in the area where Eduroam Wi-Fi is available (Most UK-based Universities and some European-based Universities), you will be able to connect to their Wi-Fi free of charge!
To connect to WiFi on campus, select Eduroam network: enter your QM username ab12345@qmul.ac.uk) followed by your password.
General IT
For general information on IT services at Queen Mary, please visit https://www.its.qmul.ac.uk/services/students/
Please visit our Self Help pages for step-by-step instructions and guides (Email, Printing, Software), please visit https://www.its.qmul.ac.uk/services/students/email/
For access to specialised software used in your programme of study go to AppsAnywhere https://www.its.qmul.ac.uk/services/students/appsanywhere
FAQs - https://www.its.qmul.ac.uk/support/faqs
MFA Setup - https://www.its.qmul.ac.uk/support/self-help/multi-factor-authentication
Stay safe online - Keeping yourself safe from Coronavirus IT scams
Other Services
Print, Copy, Scan: There are printers in the computer rooms and in the Library. The larger devices in the Library also offer copying and scanning facilities alongside printing. We also offer a wireless printing service. You are charged for printing and copying by clicks (one click = one side of paper). The cost of a single side is 4p but drops to 3.5p when you print double-sided. All students get £10 each year through your iPay account for printing and copying.
The CopyShop: A quick, professional and cost-effective photocopying and printing service. We can print a range of items for you, including: Theses/Dissertations, Lecture notes, Posters and much more.
Book Scanning Service: The CopyShop offers students a professional scanning service. If you wish to retain a section of a publication for study use, the CopyShop produce a clear image without fingers tips, black areas and poor results for you.
We can also scan materials you wish to include in your research materials in the correct format you need, for example Research Posters for William Harvey Day….no more fuzzy images.
Mobile app: Queen Mary's mobile app is available as a native app for Android (version 2.3.3 or higher) and iOS (version 6.0 and above) devices. The app allows you to do a number of things on the move, including: check your course timetables, log into QMplus and your Queen Mary email, search for and renew library books directly from your phone.
Policies: The use of IT facilities is covered by University regulations prohibiting, among other things, software piracy and unauthorised computer use. IT Services policies are published here: http://www.its.qmul.ac.uk/governance/policies/index.html
IT Services Welcome Guide
While at Queen Mary you'll use a number of IT services and applications and we've outlined the main ones in the Online Welcome Guide and ITS Get Connected booklet [PDF 740KB]