You can start preparing for your time at Queen Mary now!
Key information about what you should do when you arrive in London for the first time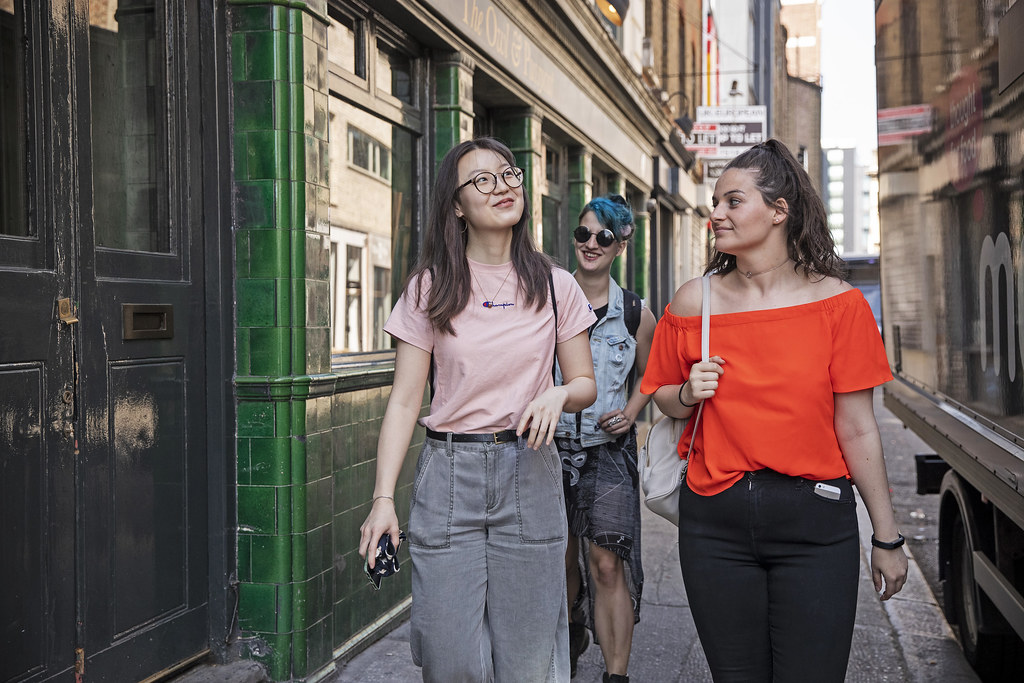 Events and key dates for our study abroad students joining us in September
We have over 45 cultural societies at the Queen Mary Students' Union to help you meet people and give you a taste of home
Getting ready
As you start looking forward to all that Queen Mary has to offer, find out more about life as an international student and go through the preparation checklist and information we provide.
International travel advice
Arrivals from Red List countries
Passengers arriving from Red list countries are required to quarantine in a hotel for 10 days. This period of quarantine has a fixed cost of £1,750 for individuals who arrive before the 12 August. Arrivals from 12 August will be charged a higher fee of £2,285. Should two travellers from red list countries wish to share a hotel room the second adult will be charged £1,430 from 12 August. The fee includes 10 full days of quarantine, meals and two PCR tests that individuals self-administer on days 2 and 8 of their quarantine.
To help our students joining us from Red list countries, Queen Mary will share the cost of quarantine. For most students we will do this by deducting 50% of the cost of the quarantine from these students' tuition fees upon their enrolment. Students who have already completed their full tuition fee payment to Queen Mary will be issued with a refund covering the 50% of the fee they were charged for their quarantine period.
Queen Mary will cover 50% of the fee for the ten day quarantine. Where students are sharing a quarantine hotel room and their individual fee is reduced, Queen Mary will cover 50% of the students shared contribution towards that cost. For example, from 12 August two Queen Mary students sharing a room in a Managed Quarantine Hotel will be charged £3,714. Queen Mary will refund each student 50% of their contribution which will be £928.
For new students in 2021 and those who are returning to Queen Mary to continue their studies the 50% will be credited against any outstanding tuition fee balance you have left to pay. Therefore if you have paid 50% of your fee in September, your remaining balance will be 50% minus the credited amount from your Red List Refund.
For 2021/22 entrants/returning students who pay their tuition fees in full, the university will issue a refund covering the 50% during the autumn semester. Please note refunds may take longer to process in peak periods of September and October.
Where a student is in their final year of study with Queen Mary, i.e. a 2020/21 Masters student, and has entered the UK since 21 June 2021, a refund covering the 50% will be issued by the Fees Office.
Where students are sponsored to study at Queen Mary, the expectation is that the sponsor will cover the cost of quarantine for their students. However, where this is not the case, Queen Mary may cover these costs on a case by case basis.

Sponsored students with questions about this should contact

globalengagement@qmul.ac.uk
Process
Students who are required to quarantine on arrival in the UK need to submit a 'Red List refund' claim through the Global Engagement Office via globalengagement@qmul.ac.uk.
Students will be asked to provide evidence of their hotel booking, photo ID (passport) and arrival in the UK (stamp in passport).
Students will be notified via their MySIS portal when their account has been credited, or their refund has been processed by the Fees Office.
Get the latest immigration and visa advice
Check out the video below for information on the English language support sessions we offer.