We can't wait for you to join Queen Mary! We are now updating these pages for September 2022. Please check back soon for up-to-date information.
Acces useful information about the services and facilities on offer as you begin your time as a student.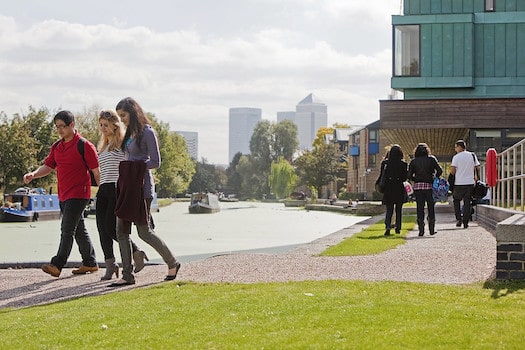 Advice and Counselling
Even before your first day, you'll have access to our free and confidential Advice and Counselling Service. This provides specialist and professional support and guidance to students and applicants.
Careers and Enterprise
The Careers and Enterprise team are here to help you get a part-time job, find work experience and launch your career!
Disability and Dyslexia Service
The Disability and Dyslexia Service offers support for all students with disabilities, specific learning differences and mental health issues at Queen Mary.
IT
Learn more about your first point of contact for all your technical queries.
Library Services
Discover all that our three libraries have to offer, from archives to books, journals to patents.
Getting around campus
Queen Mary has five well-connected campuses across east and central London.
Sport
Whether you're looking to maintain your wellbeing or learn a new sport, Queen Mary has something for everyone.
Students' Union
Led by students, the Students' Union is here to make your voice heard.
As you settle in, we would encourage you to make use of the my.qmul website to keep up to date with University news and events around campus. You should also refer to the student information supplied to you by your School.