Want to know how Disability and Dyslexia services can help you? Check out this video!
If you have declared a disability on your UCAS application or another alternative application, the Disability and Dyslexia Service will automatically contact you. Usually this is by email and the service will let you know how they can help support you throughout your studies.
If you're worried about exams and coursework deadlines? Visit Disability and Dyslexia Services to find out the Examination Access Arrangements on offer to you!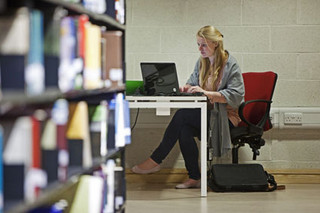 Do you need Disability and Dyslexia computer equipment to support you through your studies? If the Student Loan Company assesses you as having a low household income, the Disability and Dyslexia Service can subsidise £200 towards this! For more information click here.
The Disability and Dyslexia Service offers support for all students with disabilities, specific learning differences and mental health issues at Queen Mary. Check out our Disability and Dyslexia Service spotlight – part of the wider student services spotlight series.