Want to connect to our WiFi?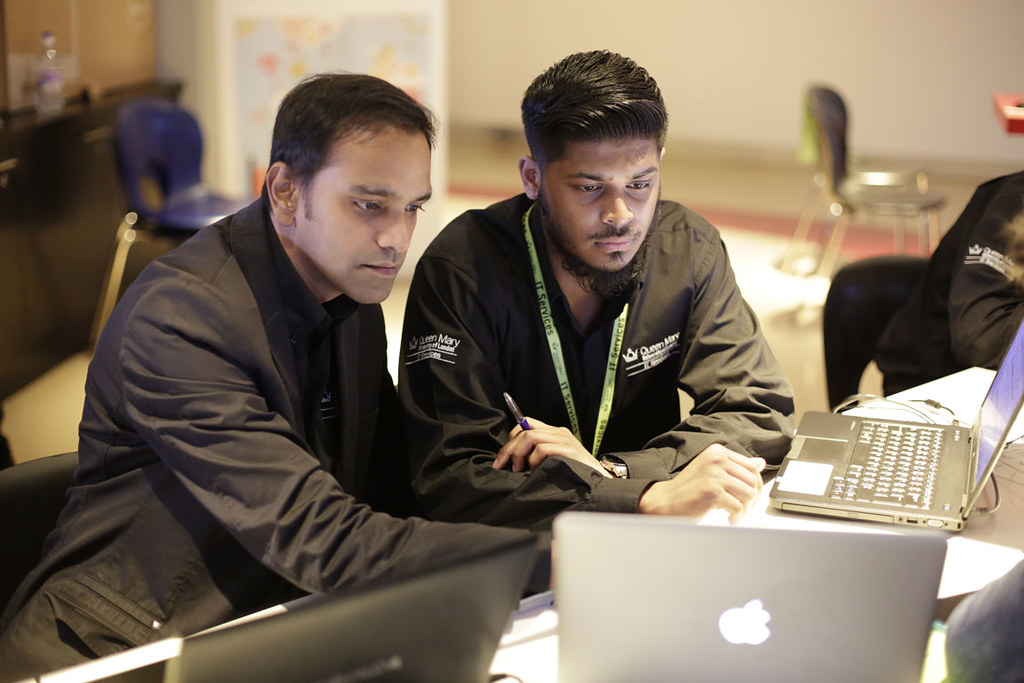 Just look for the Eduroam network and enter your Queen Mary username (ie ab1234@qmul.ac.uk) and password.
You may contact IT services via live CHAT, if you have any issues. They're always happy to help with any questions you have about your IT account and getting online.
The IT Service Desk is your first point of contact for all things IT-related. You can raise a ticket online by emailing servicedesk@qmul.ac.uk. Round-the-clock help is available to students and staff via Live Chat https://www.its.qmul.ac.uk/
Helpful tips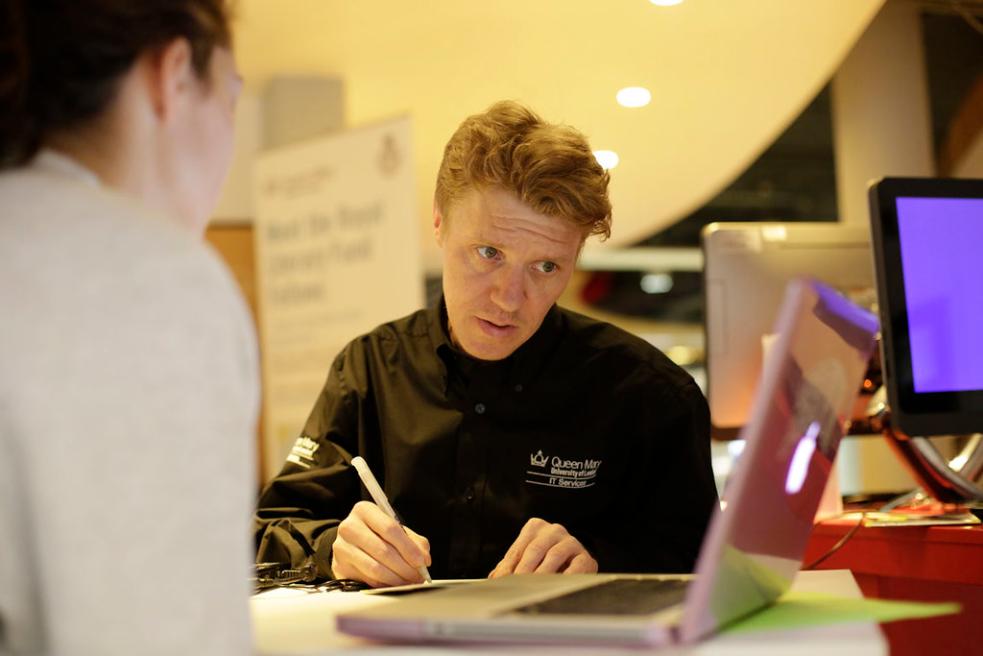 It's important to make sure you have access to all of the courses and login details you need for email and QMPlus, as most of our programmes use the online platform to share reading lists and course content.
Also, QMPlus is how you'll submit assignments, so it's important to get your access sorted early. If you're unsure on how to submit assignments, don't worry – your programme will run an induction session to help.
IT Services Welcome Guide
While at Queen Mary you'll use a number of IT services and applications and we've outlined the main ones in the Online Welcome Guide and ITS Get Connected booklet [PDF 740KB]