PASS, or Peer Assisted Study Support, is an accredited peer learning programme run for students, by students. PASS aims to help Undergraduate students build academic competency through small group discussion and study.
How does it work?
PASS provides a relaxed, confidential and safe space to practice your content in the presence of your peers. Sessions are run by higher year students (Mentors), who are trained to facilitate effective sessions and help you learn best. PASS Mentors are trained to not give you the answers but to facilitate help guide you to find your own answers; helping to develop the processes and associated study skills required to succeed in your studies. Sessions are run weekly throughout semester and are available both in person and online (timetables vary per school).
What are the benefits?
It's free!
PASS is great for time management as it is like a focussed study group session.
PASS helps attendees better comprehend content and prepare for assessments
PASS can help you learn the academic culture of your school /programme. Or maybe even where to get the best coffee/study spot.
Sessions numbers are capped at 20 people, so they are aimed to meet the needs of all attendees.
Mentors are really friendly and have been in your shoes! They know what it is like to be a new student and can share their experiences with you.
All questions are good questions in PASS – and maybe you will be able to help someone else learn too!
If you attend, you could become a PASS Mentor in your second year.
How do I take part?
PASS is available in 15 schools and departments. Each scheme has different session times. You can connect into PASS in a number of ways: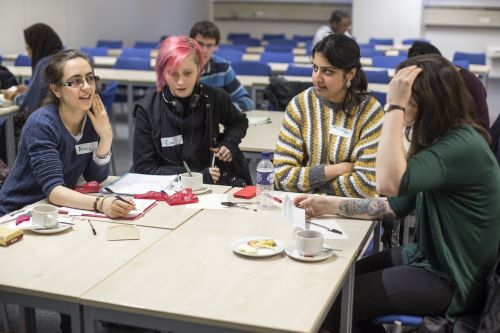 1. Sign up to your QMPlus PASS Page (Search PASS in QMPLUS to find your school or check your UG school landing page)
2. Sign up to your PASS Instagram / Teams site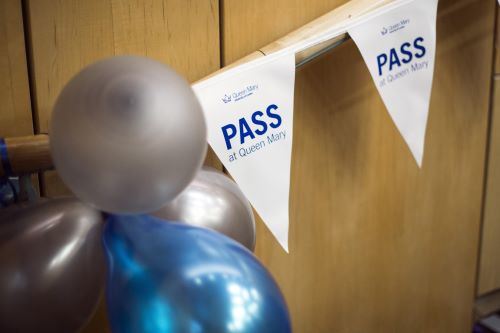 3. Keep an eye out for emails from your PASS Student Organiser
4. Email pass-scheme@qmul.ac.uk to be sent a copy of your school's timetable.
If you would like any further information, please contact pass-scheme@qmul.ac.uk.