Please visit the Government website for information on what is required when entering the UK and for updated information regarding Coronavirus (COVID-19) testing before you travel to England.
Airport collection
Due to COVID-19, we are unfortunately unable to run our usual Airport Collection service from Heathrow this year. If you plan on taking a taxi then we would strongly recommend that you use Greater London Hire who offer a discount exclusively for Queen Mary students. Bookings can be made over the phone or by email and you can pay by cash or card.
How to Book:
Telephone: 020 7490 4222
Email: bookings@glh.co.uk
Account Reference Number: 99610 (this must be quoted to benefit from the preferential rate)
Please have your flight details ready and airport terminal before you contact Greater London Hire and please state whether you wish to pay by bank card or cash at the time of booking.
The price quoted includes 30 minutes waiting time and airport car park charges up to 30 minutes. The driver can meet you 30, 60 or 90 minutes after the flight is scheduled to land to avoid any further waiting time charges, please state your preference when booking. Any additional car park charges are charged at cost depending on the airport and waiting time is an additional £15.00 per hour.
Your driver will text you to let you know he's there which will include a photograph and his telephone number. He will also meet you at arrivals with a name board. If you are arriving into Terminal 5 in Heathrow, the meeting place is by Costa Coffee as you come through arrivals.
If you have any difficulties, please contact us on 020 7490 4222 quoting your booking number and we will be able to assist you.
London Gatwick – E1 postcode ( Account Ref: 99610)
Saloon £72.00
MPV £98.00
London Heathrow – E1 postcode (Account Ref: 99610)
Saloon £56.00
MPV £79.00
Alternative options are:
Heathrow Express and Underground: change at Paddington for Hammersmith and City Line
London Underground: change at Holborn for Central Line
PCR testing for new and returning Queen Mary students
There are a number of companies who can provide the PCR tests for travellers, all of whom can be found on the gov.uk website. The cost of the PCR tests differs depending on which company you use.
Queen Mary has been in contact with one such company, Future Health Biobank, who can provide our new and returning international students with their PCR testing kits at a reasonable cost.
Day 2 is priced at £55
Day 2 and 8 are priced at £99 in total
Students wishing to use Future Health Biobank can book their PCR testing kits here.
Once a booking is made, students will receive confirmation and their passenger locator code but if they have any issues, they can contact Oncologica, Future Health Biobank's partner in processing the tests, on the below details:
PCR testing FAQs
No, Queen Mary are presenting Future Health Biobank as an option for students amongst a number that are available. Students are free to opt for another provider from the gov.uk website.
Test kits will be dispatched to students based on their arrival date in the UK. Tests will be sent to the address supplied on the form when the booking is made.
Yes, the testing kit comes with pre-paid envelopes for returning the tests.
You are required to post your samples back through a priority post box to make sure they arrive on time. There are several priority post boxes around the Queen Mary campuses and off-campus residences. Locations can be found here.
Yes, you are allowed to leave your accommodation for the purpose of posting your tests back to Future Health Biobank. Students should return to their accommodation after posting the tests.
Results are usually sent back to students within 24 hours of being received at the laboratory.
Self-isolation
For up-to-date information regarding self-isolation please visit the UK government web pages.
For those living in Queen Mary accommodation please get in touch with the Residential Welfare team at: residentialwelfare@qmul.ac.uk or at: +44 (0)20 7882 6470 and they will be able to help you.
If you live in private accommodation and you need help with food and other essential shopping or you need someone to collect your medication, please register with the NHS Volunteer Respondents at 0808 196 3646 (8am to 8pm, 7 days a week). The services they provide might change at short notice depending on government guidance in response to the pandemic.
If you are an international student and you do not have a UK bank account or a UK issued credit card, please ensure you have enough cash to pay for food shopping and other essentials that you might need while in self isolation. The NHS Volunteer Respondents can handle a limited amount of cash. You can also register with the Student Health Service online and arrange an e-consultation with a doctor or order a prescription.
The Student Space is a new service launched by Student Minds (the UK's Student Mental Health charity) providing emotional support and guidance to students during the pandemic. You can get in touch with them by phone, text or webchat. We have also put together some tips about keeping well during the pandemic and making the most of our Queen Mary services.
BRP collection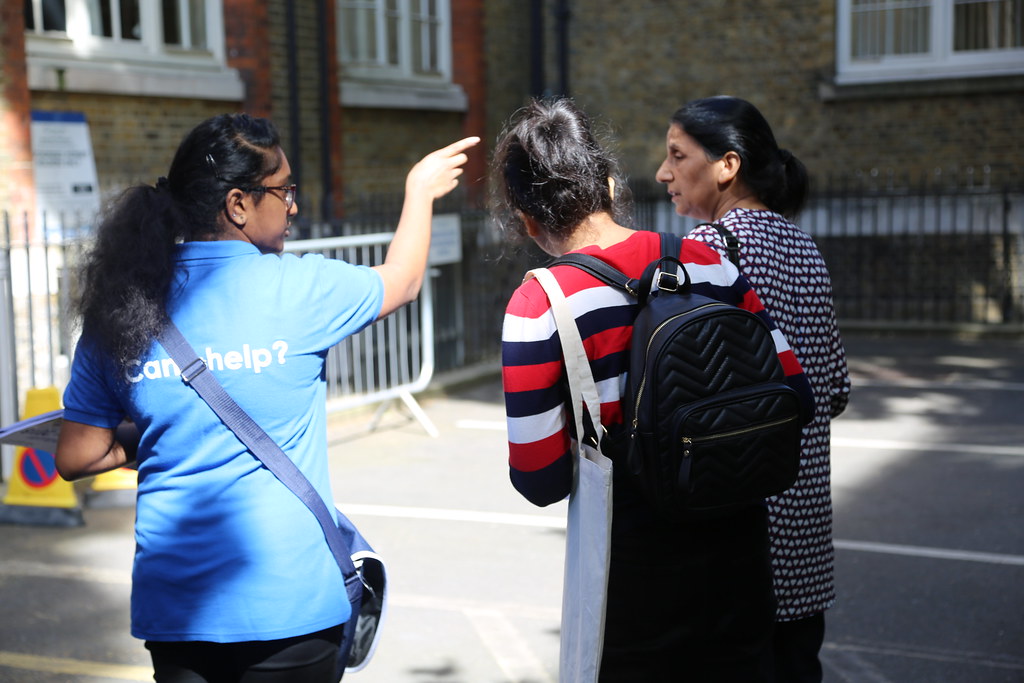 If your Student immigration permission has been granted for more than six months, you'll normally need to collect your BRP card from your chosen Post Office within 10 days of arriving in the UK. The nearest collection location to the Mile End campus is the Whitechapel Post Office (208A Whitechapel Road, Whitechapel, London, Greater London, E1 1BJ). If you are required to self-isolate, you should collect your BRP card after your self-isolation, the Post Office will keep your BRP card for longer. Please check the Advice and Counselling Service website for up to date immigration information.
If you are under 18 then a member of the Global Engagement team will be happy to collect your BRP on your behalf. Please email the Global Engagement Office to arrange a time to drop off your decision letter and passport.
If you are an EEA or Swiss national, and applied for your Student immigration permission through the app, you will receive a digital visa and will not have to collect a BRP card.
Police registration
You may also need to register with the police if you are of a certain nationality (check your visa sticker in your passport, your Biometric Residence Permit or Home Office decision letter). Check the Advice and Counselling Service website for information on how to register.