Beijing University of Posts and Telecommunications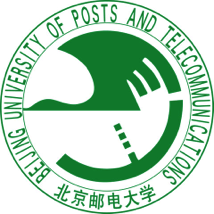 The Partnership
In 2004 Queen Mary teamed up with Beijing University of Posts and Telecommunications (BUPT) to offer an innovative set of jointly run degree programmes in telecommunications systems and networks. The partnership is equally balanced in every sense – students graduate with two degrees - from BUPT and from the Queen Mary. Teaching takes place in Beijing but is done entirely in English and is split 50/50 between the universities, with Queen Mary's 'flying faculty' travelling to and from Beijing to give lectures.
Established in 1955 Beijing University of Posts and Telecommunications is globally renowned for its ground-breaking research and teaching in the field of Telecommunications, Electronic Engineering and Computing. It is officially designated a 'Key University' by the Ministry of Education – a privilege conferred only to China's top 100 institutions – and in January 2013 it was officially ranked as being the top university in China for Information and Telecommunications Engineering. Electronic Engineering and Computer Science at Queen Mary can trace its origins back to the establishment of the Electrical Engineering Department in 1888 and has always enjoyed a reputation for academic excellence, resulting in the two institutions being perfectly matched.
The Programme
The programme was developed to give students the combined academic expertise of both institutions and therefore the strengths of two distinct educational cultures – the mathematical and scientific rigour found in China and the emphasis placed on creative problem-solving and transferable skills in the UK. The two institutions' strong links with industry are reflected in the programmes, as is their absolute commitment to training world-class professionals. The international nature of the telecommunications industry, and the size and influence of China, mean students' knowledge and understanding of local conditions are hugely attractive to employers.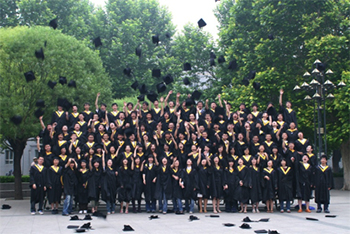 Programmes currently available:
BSc(Eng) Telecommunications Engineering with Management
BSc(Eng) e-Commerce Engineering with Law
BSc(Eng) Internet of Things Engineering
The programmes are approved by the Ministry of Education and the UK Quality Assurance Agency; they are also the only programmes in mainland China accredited by the Institution of Engineering and Technology. Students graduate with a unique blend of skills, and two degree certificates that are highly valued in China, the UK and around the world. Teaching is done over 4 years and covers more ground than a standard UK engineering degree. Practical work is carried out in a state-of-the-art technical training centre and a personal development programme develops students' creative and communication skills. Legal and business modules supplement the technical side, and there is an opportunity for students to conduct their final year at Queen Mary in London with reduced tuition fees.
Over 85% of the graduates go on to do a postgraduate degree – either an MSc or a PhD – and most are studying at prestigious universities outside China, including Queen Mary, Oxford, Cambridge, Stanford, UCLA and Carnegie Mellon.
There are currently 2,700 students studying across the three BUPT Joint Programmes, here is what a couple of the graduates have to say:
Zhijin Qin – BSc e-Commerce Engineering with Law, now studying PhD at Queen Mary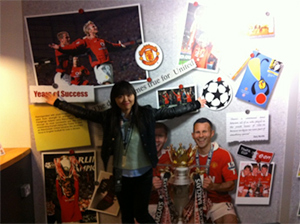 "One of the best things about the JP is that there are several opportunities for students to go to Queen Mary and experience the study environment and culture in London, such as the summer trip and summer project which gave me the chance to get to know London before making the decision to continue to postgraduate study in the UK.
The biggest advantage is that all the courses are taught in English, including the coursework and exams, which greatly improves our English language. Furthermore, much of the work is assigned to be completed in a group, which gives students more chance to develop their teamwork, leadership and communication skills. In addition, half of the lecturers are from BUPT and half from Queen Mary. So we get access excellent resources from both universities.
As for London, I really love it! It is a great city with good weather, beautiful scenery and confluent culture!"
Dantong Liu – BSc Telecommunications Engineering with Management, now studying a PhD at Queen Mary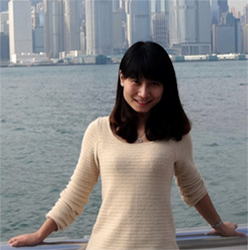 "If you are tired of London you are tired of life! I particularly enjoy the beautiful scenery and diversity that means I can make friends with people from different backgrounds and cultures. My course gave me expertise in telecomms engineering as well as the fundamentals of enterprise management, equipping me with all the necessary knowledge to find employment in the industry.
The JP incorporates both the strength of basic theoretical research in BUPT, and the experience of engineering practice in Queen Mary. It has provided me with a solid foundation in communications theory, an international vision and opportunities to do academic exchange abroad. What's more, all the courses in our program are taught in English, enabling me to polish my language skills and quickly adapt to the learning style abroad.
I hope to become propel my research achievements into practice, and one day become a communications engineer. As I see it, to create and transform scientific technology into productivity is the ultimate goal of learning."