The Partnership
In November 2012, the partnership between Queen Mary and Nanchang University gained official approval from the Chinese Government Ministry of Education and the jointly delivered Biomedical Sciences / Clinical Biomedicine programme has been running successfully since September 2013.
Nanchang University is one of China's 'Key Universities' under the 211 project, and also incorporates the country's largest Medical College, originally founded in 1921, with which Queen Mary's School of Biological and Behavioural Sciences (SBBS) has developed the Joint Programme. One of SBBS's most successful undergraduate programmes is the degree in Biomedical Sciences, which is renowned for its high standards of teaching and academic rigour. This closely overlaps with the programme with Nanchang University, and combines the best elements of the Chinese and UK teaching styles, producing graduates who will help to meet the demand within China's economy for internationally recognised expertise in Biomedicine.
The joint programme with Queen Mary is taught at Nanchang University's main campus, Qian-Hu, an attractively landscaped 300-hectare campus built in 2005.
The Programme
For further details about the joint programme please visit the School of Biological and Behavioural Sciences webpages.
Students on the programme graduate with two degrees – a Biomedical Sciences BSc from Queen Mary University of London, and a degree in Clinical Biomedicine from Nanchang University. Graduates are fully qualified to practise medicine in China, and develop careers in clinical research in universities, hospitals and industry. Half of the course is taught by Nanchang University professors, and half by 'Flying Faculty' professors from Queen Mary's School of Biological and Behavioural Sciences and the Faculty of Medicine and Dentistry who will typically travel to Nanchang to deliver classes.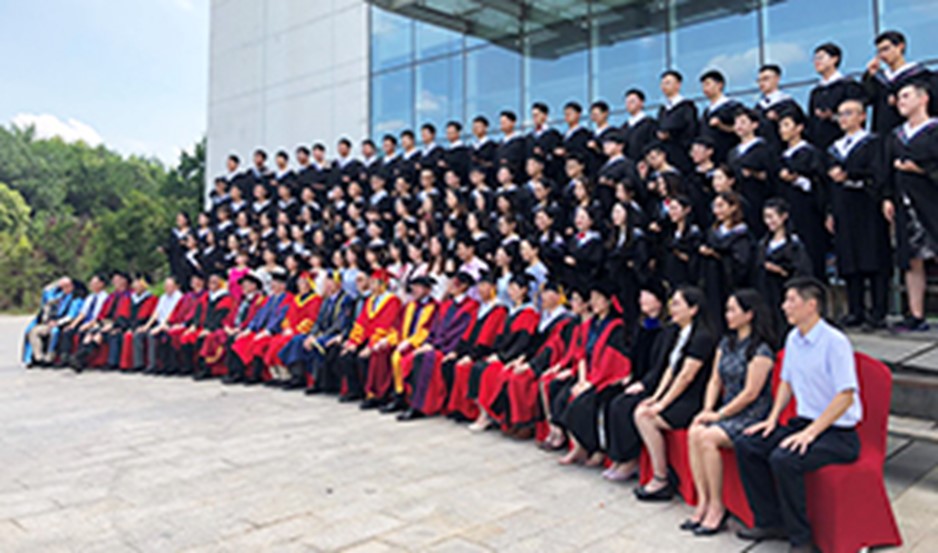 Teaching is entirely in English, preparing the students to work globally. The quality of the programme meets the requirements of regulatory bodies of both countries and where there is any discrepancy, the most stringent regulation is adhered to. The joint programme is comprised of a pre-clinical programme delivered in years 1-3 and a clinical programme delivered in years 4-5. The former is based on Queen Mary's Biomedical Sciences BSc and NCU pre-clinical courses and the latter is based on the current clinical course at NCU.
The programme draws upon research strengths in population genetics, informatics, structural biology, cell biology, cancer, stem cell engineering, hypertension, genetics and gene therapy, cardiovascular and transplantation medicine. Students will have the opportunity to come and study at Queen Mary between their second and third years and the highest performing students also have the opportunity to complete their third year at Queen Mary in London.
This partnership is part of a wider QMUL strategy of internationalisation and long-term commitment to working in China. There are currently more than 1,200 students studying on the Nanchang Joint Programme.