Staff training and development | Resources for Advisors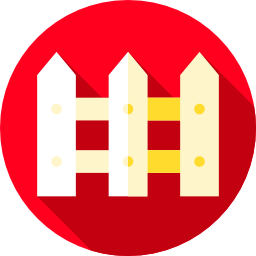 To effectively support students' wellbeing, Advisors must first take care of and protect their own needs and this includes maintaining these boundaries wherever possible. (Levy et al, 2009; Shaw, 2014). Sometimes it can be difficult to strike the right balance between supporting students, and avoiding them becoming over-dependant on you, so right from the start it is useful to encourage students to identify for themselves what their goals and challenges are, which will help students take responsibility for their own wellbeing.
Ground rules and expectations should be clearly set-out in the first meeting. Trying to re-establish boundaries with students once broken can be challenging
Avoid becoming too heavily involved when helping students with personal problems, your role is not one of a counsellor/social worker but one of a referral agent
Maintaining clear boundaries is much easier if you have a good working knowledge of what support is available across Queen Mary
If on reflection you feel you are needing to work with a student in a capacity that is beyond your experience and capabilities, seek support from your School's Student Support Officer
Remember at all times
At all times you should be treated with dignity and you should not be subject to bullying or harassment in the work environment
Queen Mary advises against staff-student relationships with any student that a staff member is responsible for assessing, supervising, tutoring, mentoring, teaching or to whom they provide pastoral care or administrative and/or technical support. Where a relationship does exist it is the responsibility of the staff member to declare it to their Head of Department or HR Partner.
You are a first point of contact for students so make sure they know what to do if you are not around. Example content for an out-of-office message could be;
"If you need help in a crisis out of office hours please see: Help in a crisis and Support from external agencies out of hours"
Maintaining healthy boundaries for both you and your advisee promotes well-being and helps to protect both parties. The aim of setting these boundaries is to ensure that your students are aware of how to access the support they need and are also supported to become more responsible, autonomous and independent. (Lochtie et al, 2018)
Confrontation
Whilst aiming to avoid confrontation is the best idea, this sometimes becomes very difficult.
Suggested approach
1. What really happened?
'You submitted a late coursework form two weeks ago, can you tell me the process you went through.'
2. Focus on facts
'Did you submit evidence with the form?'
3. Keep focusing on facts
'We cannot accept late coursework forms without evidence. Is there some way you can get some evidence?'
4. Acknowledge emotions directly but maintain the boundary
'I can see this is upsetting for you and I really want to help but at the moment this is all I can say'
Don't argue with students. If you are discussing a decision taken by someone else, remember you don't have to defend that decision. Aim to be supportive, yet impartial. As you are unlikely to be fully responsible for any decision, you still have room to be sympathetic.