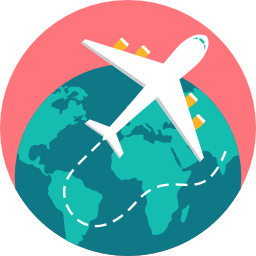 Study Abroad with Global Opportunities
Queen Mary offers a range of different opportunities for students to broaden their international perspective through studying abroad. Opportunities abroad last from a few days up to a full academic year, giving students the flexibility to choose an experience that will suit their study programme and personal interests. Students can also go abroad without the knowledge of a foreign language.
Students who take up these opportunities can develop an international perspective but also gain in confidence, focus and motivation. Learn more on our Benefits of going abroad page.
All Queen Mary academic schools within the HSS and S&E Faculties offer their undergraduate students the opportunity to study abroad during term time through the Exchange Programmes managed by the Global Opportunities Office. Queen Mary has over 140 partner institutions across 37 countries both within and beyond Europe. Modules taken abroad form an integral part of the student's Queen Mary degree. Interested students should speak to their academic school from the beginning of their degree to ensure they apply for opportunities on time.
Funding is available for those who might struggle financially to take advantage of our exchange opportunities. More information is available on our Finance page and its sub-pages.
Queen Mary also offers Summer and Short-Term Programmes that allow students to spend a shorter period abroad. These non-credit bearing programmes can offer a more flexible global experience, especially to students for whom a semester or full year abroad may not be a suitable option for their individual circumstances.
Any questions? Please contact Global Opportunities at goabroad@qmul.ac.uk.