Future Development and Careers
This section is designed to help you guide your advisees to developmental opportunities available in Queen Mary and think about how you can support them as they make plans for their future career.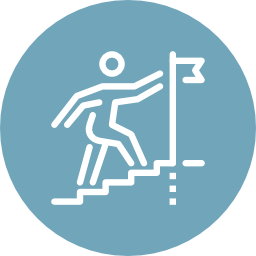 As an Advisor, you can play a pivotal role in encouraging your advisees to think about how to prepare for their career beyond their degree. You are not expected to provide careers advice, but you can begin conversations with students about how to develop their interests and gain experience. These conversations can happen at every meeting with your advisees. The Careers and Enterprise team have developed the EAST framework to help you think about the questions you may use as prompts for advisees and the responses to give dependent on where they are in their thinking about the process.
Other support you should offer to advisees in this area includes:
Being prepared to write a reference for any of your advisees.
Helping your advisee to articulate any graduate attributes they have developed through studying for their degree.
Discussing any opportunities for further study in your academic area.
Noting students' transferable skills and any work-experience or employability enhancing activities can be stored on their HEAR transcripts.
Noting Queen Mary offers a range of additional activities that are also eligible for inclusion on the HEAR transcript. These are branded QM Extras.
Please note, Careers and Enterprise is open Monday to Friday from 10am to 5pm (iQ East Court building). You can call 020 7882 8533 or email careers@qmul.ac.uk. Students can also access this service for up to 3 years after graduation.