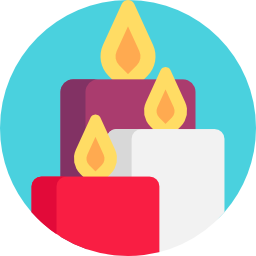 For many students faith can bolster emotional wellbeing. At Queen Mary our staff and students belong to a range of faiths and none. Our faith societies include Christian, Hindu, Islamic, Jewish, and Sikh.
St Benet's Chaplaincy is a homely and peaceful space open to both staff and students, to use at any time throughout the day from Monday to Friday. The Chaplaincy offer a variety of support for staff and students from:
Mindfulness Meditation - a simple way of meditating which is outside any religious tradition and can be helpful in coping with the stress of daily life. All students and staff are welcome.
Bereavement Support – the Chaplaincy offers a safe space to explore feelings and emotions surrounding death, as well as practical support with experienced bereavement listeners. You can get in touch with the Chaplain by email or mobile. During term time, you can simply turn up at the Chaplaincy Centre where there is normally someone to talk to – no appointment is needed.
Food afternoons and art workshops.
Find out more information about our religious communities and where students can go to explore their beliefs.