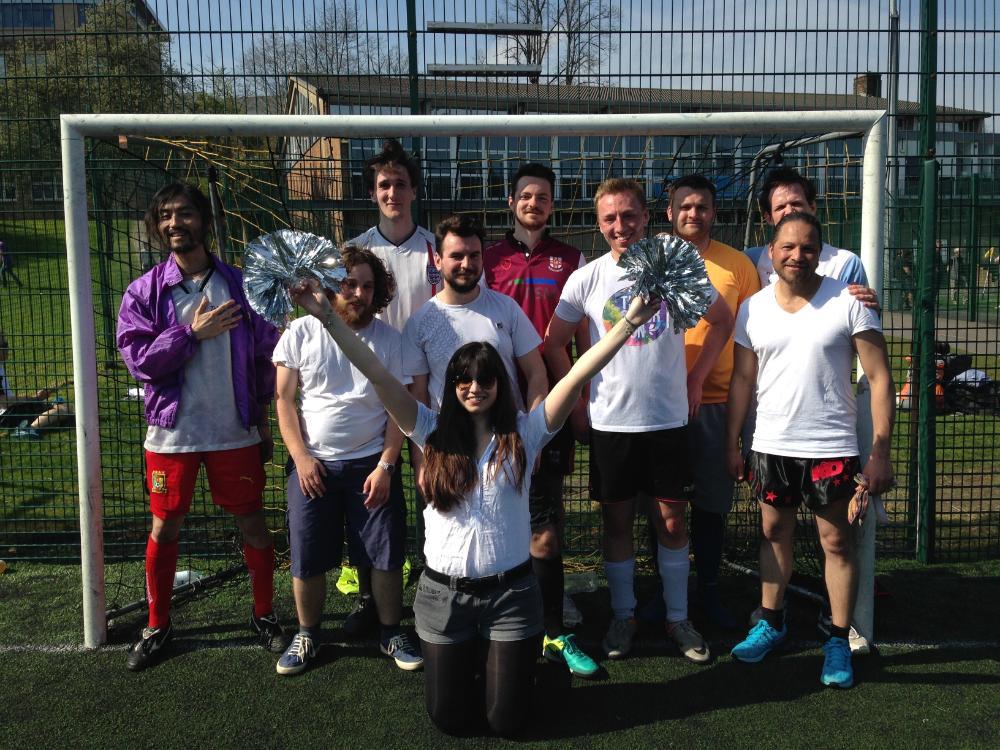 Applications should be submitted through our online system: Apply Now
Timeline
Apart from specific calls with different deadlines, applications open normally at the start of each academic year and continue throughout the year. A shortlist of candidates will be selected and invited for interview after which offers of studentships will be made. For 2022 entry the following dates apply:
Tuesday 23 November 2021, 12 Noon - Pre-Application Workshop (optional, sign up here!)
Friday 3 December 2021, 3pm-4pm - Pre-Application Workshop (optional, sign up here!)
Monday 6 December 2021: provide info for some studentships via this form: QM_PPRC_PreApplicationQuestionnaire_2021-2 [DOC 21KB]

Optional - see privacy notice in document
Send by email to Dr Seth Zenz
See studentships below for further details

31 January 2022: Deadline for applications
February 2022: Interview days
End of September 2022: Enrollment
Approx 1st October 2022: Teaching starts
We also welcome late applications April - September in case additional studentships may become available, and for students with their own funding, however, all applicants are encouraged to apply early.
Application Procedure
Applicants should use the online application system here selecting the option "Semester 1 start" in the "Apply Online" box. Full details on the online application procedure, with a list of the documents required in order to apply, can be found here. You will be asked to enter your information and will have the opportunity to upload supporting material including:
Curriculum Vitae
Degree transcripts
Proof of English proficiency (overseas students only)
For "Research Group" please enter "Experimental Particle Physics". You do not need to submit a detailed research proposal, or to name a specific supervisor, however if you have a strong wish to participate in a particular project, or to work with a particular supervisor please indicate this on the application form. If the studentship you are applying for has a defined experiment and/or research project, please indicate so on the form. Selected candidates will be invited for interview and an opportunity to meet the group and view our facilities.
Deadline for applications: 31 January 2022. The deadline for CSC applicants is in early January 2022. We normally interview selected students shortly after the deadline, and make offers before the end of March.
Dates of interviews: Feb 2022 TBD
General information about postgraduate study at Queen Mary can be found here. For more details or questions on the application procedure please contact our Research Officer, Robert Miles. We occasionally have funding for late applications - please enquire.
Funding Opportunities
Students are primarily funded by studentships from the https://stfc.ukri.org/funding/studentships/. In addition to these Queen Mary London might also offer a small number of college studentships to international or UK applicants. The funding profile of our available PhD places is usually not finalised until January.
STFC Studentships STFC studentships are available to UK and EU students who satisfy the eligibility criteria. A full studentship will cover the payment of tuition fees as well as tax free maintenance costs (£17,609 per year for 2021/22). The latest tuition fees can be found here. Briefly, the eligibility criteria for a full STFC award are:
An upper second or first class honours degree or a masters degree.
To qualify for fully-funded home fees, satisfy one of:

be a UK National (meeting residency requirements), or
Have settled status, or
Have pre-settled status (meeting residency requirements), or
Have indefinite leave to remain or enter
Applicants are advised to check the detailed criteria from the STFC website. Exceptional international students may be eligible for these studentships: this will require a special case to be made after application, and we will discuss this at the time of interview where relevant.
Studentships for underrepresented groups. These include the Queen Mary BAME studentship as well as the Bell Burnell Scholarship Fund. Some of them have early deadlines and special application procedures, and because they require specific information to identify who is eligible, we ask that those who are interested in applying for these fill out this document: This is due by Monday 6 December 2021, or as soon as possible thereafter. Please note the detailed description and privacy notice in the document. This form is not required, but we may be unable to identify eligible applicants without it.
Other studentships. In due course there will be specific information on potential applications for the following studentships.
College Studentships
Several scholarship schemes exist with differing eligibility criteria and closing dates. Please check this page and contact us for further details. The value of College studentships normally matches the value (both tuition fees and maintenance costs) of STFC studentships. Studentships with international eligibility are extremely competitive and are offered to candidates with a high standard of demonstrated research (for example, authored publications).
CSC Studentships The PPRC group has CSC studentship positions that will fund Chinese students who satisfy eligible criteria. More details on the scheme can be found on the following College page. Applicants considering a CSC studentship are encouraged to contact us early, and formally apply for a position. Please check the School's page and contact us for further details.
Conacyt The CONACYT scholarship programme sends Mexican students to study for PhDs in science and technology at top universities around the world. There are currently 2 PPRC students funded through the programme and we welcome applications. For more details see link and contact us directly at the addresses below for more information and to discuss possible projects. We will endeavour to help potential candidates prepare competitive research proposals.
If you are specifically interested in CSC Studentships or Concacyt, please contact with the relevant info or use the pre-application questionnaire linked above.
External studentships and funding. The following sometimes have calls that may be relevant. If you have funding or are working toward it, please contact for more info:
Higher Education Commission, Pakistan (HEC): HEC connects gifted students and faculty with the best research universities in the world through its much sought-after international scholarship program.
Islamic Development Bank (IDB) Candidates from any of the Islamic Development Bank's 57 member countries will be eligible to apply for these prestigious QMUL-IDB scholarships, which will provide full overseas tuition fees and allowances to meet living costs, health insurance, and airfares, as well as a dedicated research allowance, for up to four years.
Other Funding bodies There is a number of funding bodies who fund studies abroad (For links see here). An example is from the British Council. We do not administer these studentships but if you have secured funding please let us know in your application.
Private Funding Applications are welcome from students wishing to fund themselves, or those who have already secured their own funding. Details of the current tuition fees are available here and estimates of living costs in London can be found here. Please provide full details of your funding on the application form.
Contact
Questions to PPRC recuitment academic lead: email Dr Seth Zenz
Questions directly to PhD students: email Mr Krzysztof Furman
For more general enquiries please contact Mr Robert Miles or in writing at the following address:
Postgraduate Admissions
School of Physics and Astronomy
Queen Mary, University of London
Mile End Road, London, E1 4NS