About the award
Level: PhD
Course: All PhDs in the Faculties of Science and Engineering and Humanities and Social Sciences
Country: China
Value: Full tuition fee waiver and living stipend (~£1200/month) for 4 years
No. of awards: Unlimited
Deadline: 12th January for 2020 entry
More information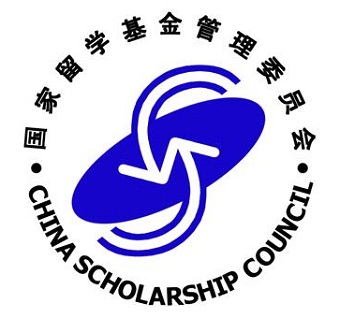 Queen Mary is one of the largest supporters of the China Scholarship Council (CSC) in the UK and awards up to 60 joint QMUL-CSC PhD scholarships every year.
Under the scheme, Queen Mary will provide scholarships to cover all tuition fees, whilst the CSC will provide living expenses and one return flight ticket to successful applicants. This scholarship is available to both new and continuing (current 1st year) students.
Applicants must first have an offer for admission to Queen Mary's PhD programme and then they should apply to CSC for the scholarship between 20th March and 31st March. Results are released at the end of May.
For more information in Mandarin, download this flyer: CSC flyer 2020 [PDF 8,693KB] and refer to the CSC webpage
For 2020 entry, places are available in the following schools:
Science and Engineering
Institute of Bioengineering - key contact:

Colin Rainey
School of Biological and Chemical Sciences - key contact: Frances Healy
School of Electronic Engineering and Computer Science - key contact: Melissa Yeo
School of Engineering and Materials Science - key contact:

PGR Administrator
Materials Research Institute - key contact: Colin Rainey
School of Mathematical Sciences - key contact: Katy Hale
School of Physics and Astronomy - key contact:

Dr Kostya Trachenko
Humanities and Social Sciences
Applicants are asked to follow our usual online application process and identify themselves as CSC scholars. Should you have any questions regarding the application process please email research-admissions@qmul.ac.uk, or for more detailed inquiries regarding possible projects please email the designated school contacts listed above.
For applicants for Economics and Finance, you will first be admitted onto the MRes programme for one year. Then, subject to good progress, you will be transferred onto the PhD programme for the second, third and fourth years.
The deadline for applications is 12 January 2020. You must meet the IELTS requirements for your course at the time of application. CSC will not consider conditional offer letters.
Our scholars
Siying Wang, PhD Electronic Engineering, China
"I have been a student of QMUL for more than six years. I got my bachelors degree from the joint programme between Queen Mary University of London and Beijing University of Posts and Telecommunications in 2009. Based in Beijing, the course is taught by lecturers from both universities. I did my first research project in my third year, supervised by two lecturers of QMUL. I was impressed by the support on research provided by QMUL, therefore soon decided to continue my study/ research in QMUL. Now I am doing a PhD in Centre for Digital Music, School of Electronic Engineering and Computer Science. The thing I appreciate most here is the strong support and various opportunities the university and school have provided to help researchers, not only with our research profile building up, but also with the skill developments and the career planning, including funding for attending conferences and research visit, distinguished seminars, guest lectures, multi-discipline workshop and cross-college networking events. Besides the research, I have also received help and advice of my personal life and welfare from the Advice and Counselling Service.
My PhD study is funded by Chinese Scholarship Council, which covers four years' living cost and a return flight from China to UK. Compared to other PhD studentships (mostly three years), it allows me more time to pursue my research interests. I enjoy doing research therefore would like to devote myself to further research after my graduation."