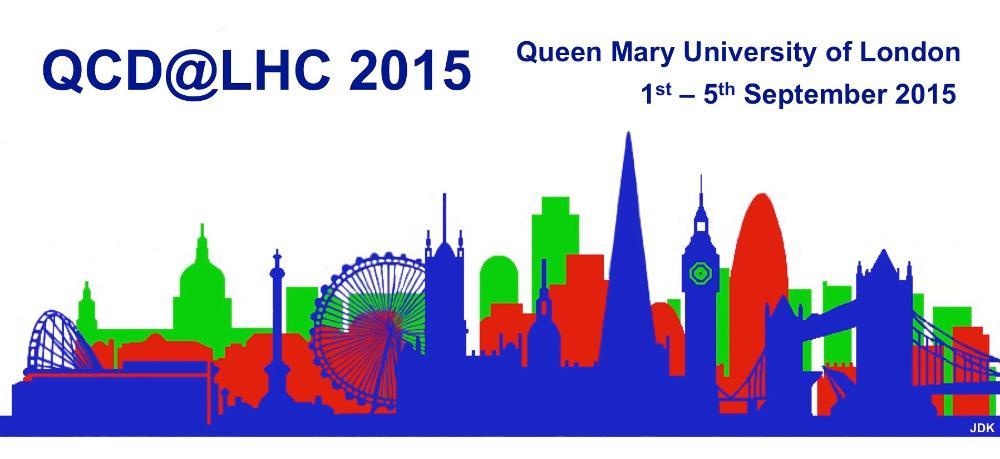 A number of social events have been arranged as part of the conference and are included in the conference fee for all delegates. Additional guests are welcome to attend upon payment of a supplement to the conference fee which can be chosen at the time of registration.
Welcome Reception
Excursion to Maritime Greenwich
Conference Dinner
Large Hadron Colliding - Public Outreach Event
Welcome Reception
On Tuesday 1st September, starting at 6.30pm in the evening, there will be a welcome drinks reception with canapés. The reception will be held on the Queen Mary campus in the Senior Common Room (SCR) located on the 1st floor (south) of the Queens' building, which is directly opposite the G.O.Jones (physics) building.
Excursion to Greenwich
On Thursday 3rd we have arranged an excursion in the afternoon to Greenwich where you will have the choice of visiting the Royal Greenwich Observatory (home of the Greenwich meridian), the Cutty Sark ship (the last tea clipper to survive) and the National Maritime Museum. In addition you can visit the Painted Hall (part of the Old Royal Naval College), the Royal park surrounding the Observatory and Greenwich market. There are several pubs located by the river where you can refresh yourself before returning to Queen Mary for the conference dinner.
You can travel to Greenwich using public transport, several routes are available. Directions on how to reach to Greenwich are given here. [PDF 1,414KB]
http://www.rmg.co.uk
https://www.ornc.org/paintedhall
Recommended pubs:
http://www.trafalgartavern.co.uk/
http://www.cuttysarkse10.co.uk/
or for the more adventurous
http://www.greenwichunion.com/
Travel to Greenwich will be by public transport, and several options are available. Instructions and a map will be provided. Note that to reach the Greenwich Observatory you will need to walk uphill through the park leading to a great view across London from the top of the hill, where the Observatory is located.
A packed lunch will be provided on the day of the excursion and can be picked up after the morning plenary session. Delegates will be able to leave their bags in a secure room in the physics building after the plenary session, to be picked up before the dinner.
Conference Dinner
In the evening after the excursion the conference dinner will be held at Queen Mary in the Octagon, accessed via the Queens' building. Please arrive at 7pm.
Large Hadron Colliding
A free public outreach event has been arranged as a satellite event of the conference and is open to the general public as well as all conference delegates and accompanying guests. This will take place on Friday 4th September at 7pm in the Physics Lecture Theatre on the ground floor of the G.O. Jones building. Light refreshments will be provided afterwards, and to help with catering, please reserve your ticket online here.