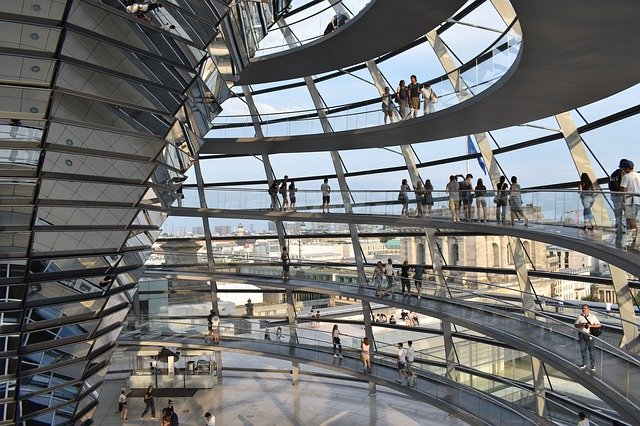 With over 100 million speakers, German is spoken as a native language by more people than any other language in Europe. It is an official language of Germany, Austria, Switzerland, Luxembourg, and Liechtenstein. In addition to that, around 20 million people are learning German as a foreign language worldwide. Germany is one of the largest exporters globally, and the largest national economy in Europe. Two-thirds of the world's leading international trade fairs take place in Germany. Speaking German will give you access to opportunities working for, or doing business with, companies in the German-speaking countries.
German modules for 2022/23 are offered at Beginner, Elementary or Intermediate levels.
They can be taken for credit or not-for-credit. Modules with 44 taught classsroom hours are worth 15 credits, those with 88 taught classroom hours are worth 30 credits. Check your level.
Most of our modules are year-long. Intensive modules (two sessions @ 2 hours a week) can also be taken over one semester only. In academic year 2022/23, all language modules will be taught in-person, on the Mile End campus. The module list and timetables for 2022/23 will be made available on this website in summer 2022, as well as an online application form to register.