How do our online Pre-Sessional courses work?
You'll be part of a class of around 16 students; your class has two tutors, one for Reading & Writing, and one for Listening and Speaking. The classes are interactive and carefully designed so that you feel fully supported throughout and become a member of the Queen Mary community.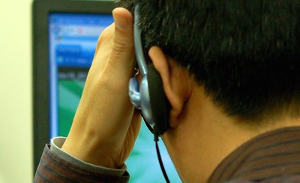 Having two tutors ensures you'll have high levels of tutor feedback (as well as automated feedback), constant monitoring of your progress, and live lessons and tutorials. Each lesson has its own learning outcomes, and your tutors will set weekly targets for you to achieve.
Will I have a live teacher?
Yes: the courses have a hybrid form of delivery, which means a blend of live (synchronous) and offline (a-synchronous) .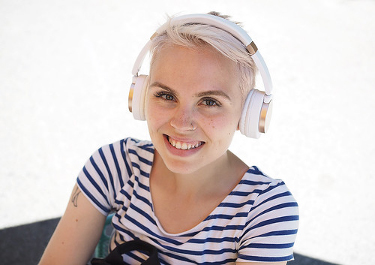 What will I do on the course?
You'll have a live class on a weekly basis with your Reading & Writing tutor, who will guide you through a set of live and offline tasks and give you formative feedback on your work. You'll also have live tutorials with both tutors (Reading & Writing, and Listening & Speaking) every week in small groups of 3 or 4 students or individually to advise you on your progress and tell you where you need to focus. The live classes will be repeated, if necessary, to cater for different time zones.
The offline tasks are structured with a blend of pre-recorded videos and carefully scaffolded interactive activities using Queen Mary's Virtual Learning Environment, QM+. In addition, you also use your own online, student-driven space, QM+ Hub, where we offer personalised formative feedback, and where you can develop an online portfolio, track your progress and reflect on your development.
Online and offline tasks include, for example, participating in a seminar, giving a short presentation, writing a piece of formal academic work. On these tasks you receive detailed written or oral feedback from your tutors to help you improve.
In the first part of the course, you'll study academic skills and English language through global themes such as sustainability. In the last 5 weeks of the course, you'll join one of the following discipline specific Pathways, depending on your chosen degree:
Law Pathway
STEM Pathway
Social Sciences & Humanities Pathway
Here is a typical weekly timetable from our PSE B2
Mon

Tue

Wed

Thu

Fri

LIVE LESSON

Morning session

1 hour

LESSON 3

Speaking (2)

Introduction to Seminar Participation

LESSON 5

Writing (2)

Reporting Authors' Words + Introduction to Synthesis

Live group tutorials (Speaking)

Morning sessions

Live group tutorials

Morning sessions

LESSON 1

Speaking (1)

Introduction to topic of mini-project:

What are universities for?

LESSON 4

Reading (1)

Introduction to Effective Reading

LESSON 6

Listening (1)

Note-taking for Lectures and Talks

LESSON 7

Writing (3)

'What are Universities for?'

Timed writing task

LESSON 9

Reading (2)

Efficient and Critical Reading

LESSON 2

Writing (1)

Introduction to Paraphrasing & Summarising

Recorded guest lecture:

Water Conflict

Recorded guest lecture:

Sustainable Tourism

LESSON 8

Listening (2)

Topic Orientation

LESSON 10

Task Analysis

(Understanding Titles)

LIVE LESSON

Afternoon session (repeat)

1 hour

Self-directed study

Self-directed study

Live group tutorials (Speaking)

Afternoon sessions

Live group tutorials

Afternoon sessions
What about assessments?
At the end of the course, summative assessments test your Writing, Reading, Listening, Speaking ability. Your marks are valid for 2 years and can be used to apply for your visa to study at Queen Mary.

The summative assessments include:
Writing : 2000 word essay/report, demonstrating your ability to use accurate language, write in academic style and register, construct an argument, and successfully incorporate sources into your writing;
Reading : Annotated Bibliography demonstrating your ability to understand academic source texts;
Speaking : Oral presentation of 7-10 minutes + seminar leadership, demonstrating your ability to engage and respond to an academic audience using appropriate register;
Listening : continuous assessment of listening and responding to questions, evidenced through your performance in listening and speaking lessons and in tutorials with your tutors.
In addition to the end-of-course assessment, you are continuously, and formatively, assessed throughout your studies on your academic literacy and English language skills. These include:
Making use of academic sources;
Synthesising sources through summary/paraphrase in order to adopt a stance in relation to argument and evidence;
Avoiding plagiarism through acknowledging sources (citation and referencing);
Giving formal presentations and participating in seminars;
Developing effective lecture listening/note-taking skills.
These are exactly the skills you will need in your future degree studies.
Am I guaranteed to progress to my degree?

You have to pass your assessments in order to progress to your degree.
Engagement with the Pre-Sessional course
Your engagement with the course is key to passing the Pre-Sessional assessments and progressing to your degree.

In 2020 and in 2021, 99% of Pre-Sessional students progressed onto their degrees, and over the last two years, 66% went on to achieve Distinction or Merit on their main degree programmes.

What is engagement?
We monitor your engagement with the Pre-Sessional in two ways:
You must demonstrate full completion of all online interactive lessons;
You must demonstrate satisfactory completion of all formative and summative assessments.
What else is in the course?
In addition to the Reading/Writing and Listening/Speaking parts of the course, the Pre-Sessional includes a weekly lecture programme, delivered by Queen Mary academics, on subjects ranging from the theme of your Pre-Sessional course to lectures on your own subject area, for example, Law, Science and Technology, Business and Finance etc. These lectures require you to complete tasks before and after watching the lecture, and these are incorporated into your study.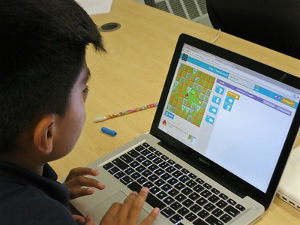 Further, throughout the programme, we provide an online cultural programme, which includes advice on adjusting to UK study, online tours of Queen Mary's campus, and talks from our Students' Union, Careers Service, Advice & Counselling, Visa advice and other services offered by Queen Mary.
Find out more
If you'd like to read about the programme in more detail, you can view and download the (2021) Pre-Sessional Student Handbook [PDF]
If you choose to have all your teaching online, please ensure that you have the following in order to learn effectively (the University cannot provide you with hardware):
- A fast and reliable computer
- A good internet connection
- A webcam (HD is preferable if you have the choicee)
- A microphone
- Headphones are an advantage as they enhance the experience and allow you to hear yourself clearly and with less interference from background noise