Pre-Sessional Testimonials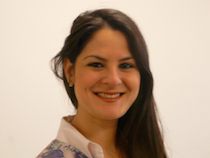 "I did Pre-Sessional B and C and I gained an insight into university study before my I started my LLM. It was also helpful to get used to life in Britain by making friends and exploring the city together. Doing research on legal issues and writing essays is helping with my final dissertation now. I highly recommend it because at the end you will feel confident in your academic studies."
Watch Gökce's video testimonial and find out how the Pre-Sessional course has helped her with her main degree programme. Watch video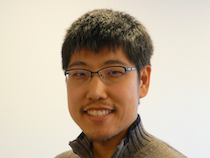 "Needless to say, I have learnt English skills, specifically the methods to cite articles and books in your legal writing. I also had a lot of opportunities to meet students who are studying different subjects such as Science and Business. The conversation with these students in English was fascinating and inspiring."
Watch Naoto's video testimonial and find out what how the Pre-Sessional course has helped him with his main degree programme.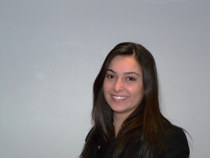 "The Pre-Sessional course was really helpful to me. I had classes with plenty of exercises, which helped me to improve my English skills in an academic environment. I also had a preview of my main course, having regular lectures, writing essays and practising presentations, with really good individual feedback. Thus, I am much more prepared now in my Master's degree."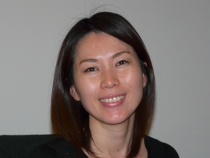 "The Pre-Sessional English Programme was a great experience for me. There was a wide variety of opportunities to study English. I made several presentations, took academic lectures and improved my essay skills. Especially in essay skills I was surprised, because almost all non-native students seemed to have problems writing essays in the class: for example, how to follow cohesion and coherence. The style of academic study is different from my country, so it was a good opportunity for me to get used to it before starting my main course of study."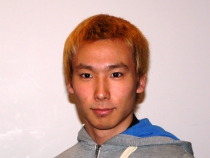 "My experiences on the Pre-Sessional were the most valuable I have ever experienced, in terms of not only improving my English skills, but also in gaining knowledge of the economic and political situations in foreign countries, and having the opportunity to meet students who have job experience. Of course, the classes on the Pre-Sessional course improved my English skills. The teachers were very kind and cooperative. Thanks to these classes, I now completely understand the structure of academic essays. But there is an extra advantage in taking the Pre-Sessional course: since there were many Masters and PhD students who had already had jobs in their countries, I gained a lot of information about jobs. A Masters student, who is a top manager of a film company in his country, told me about his experience and gave me precious advice which impressed me a lot. So the Pre-Sessional course improved my English skills amazingly and gave me the most valuable experience I have ever had."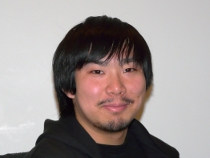 "TI had such a great time in the Pre-Sessional English course here at Queen Mary. Particularly, how this course was taught is really helpful, even for studying Insessional modules as well. Moreover, the class was brilliant, as it provided lots of additional benefits for me, apart from the study of English, because most of the classes on this course consist of LLM students, who are most likely to get high-status jobs in their country, such as lawyers or paralegal professionals. Therefore, I feel that this course was really beneficial for my study abroad life at Queen Mary."