Learn a Language
We offer modules in a range of modern foreign languages for Queen Mary students and staff, and for members of our local community, for credit or not-for-credit.
How do I apply?
Registration for credit-bearing elective language modules for 2022/23 is now open.
If you want to take a credit-bearing module, check if your programme regulations allow you to take a language elective, then follow your School's process for module registration or module change requests (mostly this is done via the 'Module Registration Task' in MySIS). You can find instructions on the SLLF module registration 2022/23 page. There you'll find a link to a form to complete.
You can also browse the Queen Mary module directory 2022/23 to find modules - for language modules from the Language Centre type in your chosen language in the 'Keyword search' field and look for modules with a LAN code - with the module title "[Arabic/French etc.] Language and Culture".
Registration for non-credit bearing language modules will open towards the summer 2022.
Whether you register for a credit-bearing or a non-credit bearing module, make sure the module you register for is the correct level for you. If you are a complete beginner (i.e., you have never studied the language before), please complete online registration. If you have studied the language before, please select your level or take a diagnostic test to ascertain your language level before you complete the online application form.
You will be able to find the day/times when modules take place on the pages for individual languages. Please ensure that your timetable allows you to take the module.
You can also check with your School if your School will sponsor you (

for non-credit bearing modules).

Once we have confirmed availability, we will send you a link for payment (only for non-credit bearing modules).
How will my module be taught?
We offer a friendly and professional service together with excellent facilities. Our well-qualified and experienced staff will help you achieve a high level of communication in your chosen language, in both every day and professional situations, and for all levels from beginners (A1) to advanced level (C1) (depending on language chosen).
Our classes are small and usually have a maximum of 20 students in a group. This means classes are highly interactive and students have the opportunity for regular practice and personal engagement with the tutor and other students.
In 2021-22, Language modules are being taught in a combination of in-person teaching on campus, and online teaching via timetabled synchronous sessions. Some modules will be taught on campus, some modules online, and some modules in a mix of both. Taught sessions are supplemented by activities on QMplus that you will complete in your own time.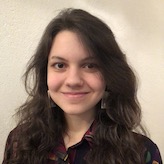 Being fluent in a few languages nowadays is crucially important in terms of employability. In my work field, the ability to communicate in Spanish is becoming more and more desirable, mostly because of the growing importance of Spanish speaking countries in the global space industry. As an Astrophysics student, I believe that taking this module enabled me to be more competitive in the workplace, as well as gave me an insight into the Spanish culture. Moreover, here at QMUL, the language modules are taught with great professionalism and expertise, using techniques that adapt the teaching style to the student's needs.

— Zuzanna Kocjan , BSc (Hons) Astrophysics (2020)