Members
Having earned degrees from the Universities of Paris, Harvard and Leiden, Eric Heinze has also won grants from the Deutscher Akademischer Austauschdienst, the US Fulbright Foundation, the French Ministère de l'Éducation nationale, and Harvard University. He has worked for the International Commission of Jurists, has advised several NGOs, and serves on the Editorial Boards of the International Journal of Human Rights and the British Journal of Interdisciplinary Studies. Heinze's books include Hate Speech and Democratic Citizenship (OUP 2016), The Concept of Injustice (Routledge, 2013), The Logic of Constitutional Rights (Ashgate, 2005), The Logic of Liberal Rights(Routledge, 2003), The Logic of Equality (Ashgate, 2003), and Of Innocence and Autonomy: Children, Sex and Human Rights (Ashgate 2000). His writing appears in Oxford Journal of Legal Studies, Harvard Human Rights Journal, Modern Law Review, Ratio Juris, Legal Studies, Michigan Journal of International Law, Social and Legal Studies and many other journals and edited collections.
Penelope Oderberg, Co-Executive Director
Penny is a PhD Candidate at Queen Mary University of London where she has been awarded a Graduate Teaching Assistantship. She holds a BSc (Hons) in Psychology, an MA in Psychoanalytic Studies and a PGCE in Post Compulsory Education and Training. Penny has worked as a lecturer and curriculum manager in both further and higher education for almost 20 years and has substantial experience in assessment and curriculum design. She is currently working as a psychology lecturer for the Open University, where she also completed her Bachelor of Laws (First Class Honours).
Mohammad Sarshar, Academic Advisor
Mohammad is a Teaching Fellow in the School of Law, Queen Mary University of London and a Law Lecturer at St Mary's University, Twickenham. Previously, Mohammad worked as a legal advisor.
Mohammad is currently completing his PhD at Queen Mary University of London, where he has been awarded a Graduate Teaching Assistantship scholarship. Mohammad holds an LLM in Human Rights (Distinction) from the University of London, where he was awarded the Sir Bernard Schreier Postgraduate Scholarship. Mohammad completed his LPC (Distinction) at London Metropolitan University and his LLB (First Class Honours) at the University of London.
Mohammad is an Editorial Assistant of the Queen Mary Law Journal. He is a member of the Society of Legal Scholars and the Socio-Legal Studies Association.
Mohammad's primary research interests lie in human rights, particularly the Universal Declaration of Human Rights.
Mohammad's PhD project examines the universal application of human rights.
Peter Alldridge has been Drapers' Professor of Law since 2003 and was Head of the Department of Law (from 2008-2012). In 2017-18 he will be President of the Society of Legal Scholars. He was Specialist Adviser to the joint Parliamentary Committees on the draft Corruption Bill (2003) and the draft Bribery Bill (2009) and was made a Fellow of the Academy of Social sciences in 2014. He has published widely in the areas of criminal law, evidence, legal education, law and information technology, medical law and law and disability. He is the author of Relocating Criminal Law (Ashgate 2000, republished by Routledge Revivals, 2017), Money Laundering Law (Hart, 2003), What went Wrong with Money Laundering Law? (Palgrave, 2016), and Taxation and Criminal Justice (Oxford University Press, 2017). He acted as an expert on corporate criminal liability for the UN in Indonesia in 2017. He is visiting Professor of Financial Crime at the University of Cergy-Pontoise.
Tim Bale, Professor of Politics
Tim Bale graduated from Gonville and Caius College, Cambridge. After teaching English in Spain, he did a Masters Degree at Northwestern University in the USA. Following a few years spent working for the NHS, he returned to do a PhD at the Department of Politics at Sheffield University. After Sheffield, he taught politics at Victoria University of Wellington and then at Sussex University until 2012. In 2008 he won the Political Studies Association's Bernard Crick Prize for Outstanding Teaching. In 2011 he received the W.J.M. Mackenzie prize for his book The Conservative Party from Thatcher to Cameron, the second edition of which was published in late 2016. Other books include The Conservatives since 1945: the Drivers of Party Change and Five Year Mission. The Labour Party under Ed Miliband. The 4th edition of his textbook on European Politics was published in 2017. Tim's media work includes writing for the Financial Times and the Guardian, and he has appeared on various BBC radio and television programmes. He occasionally tweets @ProfTimBale. You can find his non-academic writing on his blog.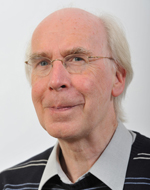 Roger Cotterell, Anniversary Professor of Legal Theory
Roger Cotterrell studied law and sociology at the University of London and taught at Leicester University before joining the Queen Mary faculty where he has been Anniversary Professor of Legal Theory since 2005. He was Acting Head and Head of the College's Department of Law between 1989 and 1991, Dean of the Faculty of Laws from 1993 to 1996 and Professor of Legal Theory from 1990 to 2005. He was elected as a Fellow of the British Academy in 2005 and of the Academy of Social Sciences in 2014. In 2013 he was awarded the Socio-Legal Studies Association lifetime achievement award for contributions to the socio-legal community. Professor Cotterrell has published on sociolegal theory and jurisprudence, as well as on the law of trusts, comparative law, criminology and public law. His primary current research interests are in legal theory exploring the nature of transnational law, the relations of law, trust, community and culture, the legal sociology of Emile Durkheim and the 'Durkheim School', and relations between the fields of comparative law and sociology of law.
Professor Sionaidh Douglas-Scott, Anniversary Chair in Law
Professor Douglas-Scott joined Queen Mary University of London (QMUL) in September 2015 as Anniversary Chair in Law and Co-Director of the Centre for Law and Society in a Global Context. Prior to coming to Queen Mary she was for many years Professor of European and Human Rights law at the University of Oxford, and before that Professor of Law at King's College London. Professor Douglas-Scott is the author of the monograph Law After Modernity, which was nominated for the Socio-Legal Book prize, and explores at a more abstract level many of the issues of pluralism, justice and human rights also to be found in her work on European law, and unusually, for a work of legal theory, is illustrated with various images and artistic works. Her current projects include a monograph on European Human Rights law and a co-edited volume on the European Union and Human Rights. She is also a member of a large-scale research project on European citizenship funded by the European Commission with a major research grant, investigating barriers that EU citizens encounter in the exercise of their rights and obligations, for which, with assistance of Joelle Grogan, she completed a report on EU citizenship rights in the UK and Ireland.
Professor Malgosia Fitzmaurice holds a chair of public international law at the Department of Law, Queen Mary University of London (QMUL). She specialises in international environmental law; the law of treaties; and indigenous peoples. She publishes widely on these subjects. Her latest publications are a monograph Whaling and International Law, Cambridge University Press, 2015 and (co-edited with Dai Tamada) Whaling in Antarctic: Significance and Implications of the ICJ Judgment, Brill/ Nijhoff, 2016.
Paul Heritage, Professor of Drama and Performance
I am Professor of Drama and Performance and Director of People's Palace Projects, a School of English and Drama research centre and national portfolio organization of Arts Council England. Since 1991, I have been creating arts and cultural projects between the UK and Brazil including 15 years of performance-based human rights projects with prisoners, guards and their families from São Paulo through to the Amazon region. These include award-winning HIV/AIDs education and Human Rights programmes as well as a series of Shakespeare projects with juvenile and adult prisoners. I have directed plays for Gay Sweatshop and the Young Vic (where I was International Associate) as well as directing Shakespeare's plays with celebrated casts in some of Brazil's most distinguished theatres as well as on the borderlands of conflict in Rio de Janeiro's favelas. As Associate Producer at the Barbican Centre for three years I created a partnership with Grupo Cultural AfroReggae that included productions of From the Favela to the World and Favelization as well as community-based projects in the East End of London. On behalf of the Brazilian Ministry of Culture, Arts Council England, British Council and DCMS, I directed Points of Contact, a four-year cultural exchange programme for policy makers and artists focusing on transformative arts practices (2009-12). As part of London's 2012 Festival and Cultural Olympiad, I produced Rio Occupation London, bringing 30 emerging artists to create a cultural occupation of London during 30 days. The project created 250 new works of art and performance and was seen by over 37,000 people. My current research include practice-based projects on cultural exchange, Shakespeare, Brazilian indigenous cultures, arts and homelessness. In 2004, I was made a Knight of the Order of the Rio Branco by the Brazilian government and am proud to have had a studio theatre named after me by the prisoners and guards in the maximum-security prison of Brasília. For further information see the People's Palace Projects' website.
Kimberly Hutchings, Professor of Politics and International Relations
Kimberly came to Queen Mary in 2014. Her main publications include Kant, Critique and Politics (1996), International Political Theory (1998), Hegel and Feminist Philosophy (2003) and Time and World Politics (2008). She is Lead Editor of the Review of International Studies, the journal of the British International Studies Association (BISA) (2011-2015). Kimberly was awarded the inaugural British International Studies prize for Distinguished Contribution to the Profession in 2015, and a Distinguished Scholar Award from the Theory Section of the International Studies Association in 2016. See her interview for e-ir here.
Nanor Kebranian (External Affiliate member)
Nanor Kebranian is co-founder and former Programme Director of the Centre for Law, Democracy, and Society (2017 - 2019). Her research connects history, law, and literature with a focus on international human rights, minority rights, incarceration, migration, and genocide. As Calouste Gulbenkian Postdoctoral Fellow and Visiting Scholar in the History Programme at Nanyang Technological University (2020 - 2021, Singapore), her current project investigates the socio-legal dimensions of genocide recognition in Europe. Prior to this, she joined the Faculty of Law at Queen Mary as a Postdoctoral Researcher in Theory, History, and Human Rights for the EU-funded four-country consortium on Memory Laws in European and Comparative Perspectives (MELA), led by Prof. Eric Heinze. She also served as Assistant Professor in the Department of Middle Eastern, South Asian, and African Studies at Columbia University (2008 - 2016).
Dr Jeffrey Kennedy joined Queen Mary University of London as a Lecturer (Assistant Professor) in Criminal Law in 2018. His core research interests relate to criminal law and theory, with a particular focus on the implications of democratic ideals for the public and political dimensions of criminal justice. He also researches democratic governance in the educational context, with an emphasis on the role of democratic innovations. Jeffrey completed his doctorate at McGill University's Faculty of Law, and holds degrees from McGill University (LLM), University of Leicester (LLB), and Queen's University (BA). He is an affiliate of the Deliberative Governance and Law project, and co-director of the Criminal Justice Centre at Queen Mary.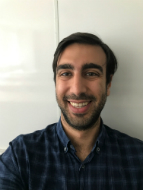 Andreas Marcou, Lecturer in EU Law and Theory (External Affiliate Member)
Dr Andreas Marcou is a Visiting Fellow at the School of Law of UCLan University (Cyprus). Andreas completed his PhD in Law at Queen Mary University of London in 2020. His PhD thesis, entitled 'A republican theory of civil disobedience', investigates civil disobedience as a political action within a democratic society. It proposes that deliberate lawbreaking can sometimes be seen as conducive to law's authority and democratic norms. His research interests include republican and liberal theories, law's authority, theories of democracy and legitimacy at the national and the European level, populist responses to democratic failures, and the duties and responsibilities of citizens within a liberal democracy. Andreas holds an LLB from Queen Mary University and an MA in Legal and Political Theory from University College London. He has experience in higher education teaching having taught modules such as 'Jurisprudence and Legal Theory', 'Law, Justice, and Ethics', 'Democracy and Justice', and 'Land Law'. Andreas was the Executive Director for the 'Centre for Law, Democracy, and Society' and is now a Research Fellow of the Jean Monnet Module 'EU Law and Governance in Populist Times'. He is also the Editor of the Interdisciplinary Journal of Populism.
Rainbow Murray is Professor of Politics at Queen Mary University of London, and a visiting research fellow at CEVIPOF (Sciences Po, Paris). She is the author of "Parties, Gender Quotas and Candidate Selection in France" (Palgrave, 2010) and the editor of "Cracking the Highest Glass Ceiling: A Global Comparison of Women's Campaigns for Executive Office" (Praeger, 2010). View her of papers
Her primary research interests lie in political representation; gender and politics; political recruitment; French, British and comparative politics; political parties; parliaments; and elections. She is currently completing a major project examining the impact of gender quotas on parliamentary representation, funded by the Leverhulme Trust and the City of Paris. She is also developing a new project which looks at male over-representation and the political representation of men's interests. The initial work for this project is published in the American Political Science Review. She is a co-investigator on "Money Talks", a 4-year project where an international team of scholars explores the gendered impact of electoral financing. View the latest developments in my research
She publishes widely on French and comparative politics; details of her publications and research papers are available here. She provides commentary to a range of media outlets, including the BBC, Sky News, France 24, The Economist and various journalists around the world. You can see some of her commentary via her blog and twitter feed. She also provides consultancy to international organisations such as the European Institute for Gender Equality (EIGE), the British Council and the Organisation for Security and Co-operation in Europe.
Philip Ogden served as Senior Vice Principal of Queen Mary from 2005 to 2011, with particular responsibility for estate development. He was previously Vice Principal for the Humanities and Social Sciences (1998-2006) and Head of Geography (1992-6). His research interests include demographic change and migration. He is currently working on contemporary household changes in European cities, both in suburbs and central cities; and on French rural society 1900-1950. He also has an interest in higher education policy, particularly with respect to university building development for teaching and research. He was recently part of a research team on 'Learning Landscapes in Higher Education' funded by HEFCE and is currently overseeing the development of a new £39 million Graduate Centre at Queen Mary. In 2015, he was elected Chair of the UK Higher Education Design Quality Forum, which brings together universities, architects and other professionals.
After taking his doctorate at Cambridge University, Simon came to Queen Mary in 2004. Since then he has forged a resolutely interdisciplinary approach to the understanding of political modernity. Building on his prior historicisation of the return of inequality to western society (published as The Political Origins of Inequality, with the University of Chicago Press) his most recent work focuses on the related transformation of liberal democracy since the 1970s (forthcoming as Empire of Democracy: the remaking of the West since the Cold War, with Simon & Schuster). Previously he has written and researched across a variety of fields, from his doctoral research on global science (for which he was awarded the Association of American Geographers prize for best doctoral dissertation, later published as The Cuban Cure: reason and resistance in global science, also with the University of Chicago Press) to work more recent work on political violence, on the moral and political economies of development (for which he was awarded the Leverhulme Prize in 2011), and on human rights and humanitarianism. Simon writes and comments regularly for the national and international press, some of which can be found via @sreidhenry
Dr Isobel Roele joined Queen Mary in September 2014, having previously held a lectureship in law at Cardiff University and after completing her PhD at the University of Nottingham. She is the deputy director of QMUL's Centre for Law and Society in a Global Context and an elected member of Senate.
Fiona Tate, PhD Candidate
Fiona Tate, a PhD candidate in the School of Law at Queen Mary, University of London, will be submitting her thesis in autumn 2019, which critiques an emerging lexicon of rape in international law, in order to lay the groundwork for the creation of new models for use in future prosecutions. She has published a journal article and conference reports in the peer-reviewed journal Law, Crime and History. Fiona has delivered papers on rape as a war crime at the Ulster University at the Post-graduate Symposium on Occupation, Transitional Justice and Gender, as well as to the International History Seminar at the Institute of Historical Research, King's College London. She will deliver another paper at the Institute in 2020. Fiona acted as rapporteur for the UN at 70 Witness Seminar. In that capacity, she has completed a report for the UN which examines its response to humanitarian crisis situations, which was presented to then Prime Minster David Cameron.
After completing his PhD in Ideology and Discourse Analysis at the University of Essex, Lasse taught there for two years and then moved to the University of Limerick. He joined Queen Mary in 2007, and from 2008 to 2011 he was a García Pelayo Fellow at the Centro de Estudios Políticos y Constitucionales in Madrid.
Dr Hedi Viterbo is Lecturer in Law at Queen Mary University of London. His research examines legal issues concerning childhood, state violence, and sexuality from an interdisciplinary and global perspective. Prior to coming to Queen Mary, he held a lectureship in law at the University of Essex, was a Leverhulme Early Career Fellow at SOAS University of London, a visiting scholar at Harvard Law School, and a visiting researcher at Columbia University. He received his PhD in Law from LSE, his LLM (summa cum laude) from Tel Aviv University, and is also a graduate of the latter's 4-year Interdisciplinary Programme for Outstanding Students.
Events
Details of events hosted by Centre for Law, Democracy, and Society.