Centre for Law and Society in a Global Context events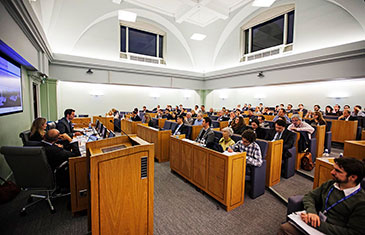 Events 2021-22
CLSGC events are open to all. To book your place, please use the Eventbrite links on the relevant pages. Subscribe to our mailing list for the latest information.
CLSGC Annual Lecture 2022: "Hannah Arendt in Kafr-Qasim"
When: Wednesday 8 June 2022, 5:00 PM - 6:30 PM
Where: ArtsTwo Lecture Theatre, Queen Mary University of London, Mile End Road, London E1 4NS
Speaker: Professor Lyndsey Stonebridge
Find out more about and register for the CLSGC Annual Lecture 2022.
UK-IVR 2022 Annual Conference - Call for Papers
When: Friday 10 June 2022 - Saturday, June 11, 2022, 9:00 AM - 5:00 PM
Where: University of Surrey Centre for Law and Philosophy (online event only)
Topic: Law, Rationality and Practical Reason: Ancient and Contemporary Perspectives
If you would like to participate with a paper, please submit an abstract of maximum 500 words to the following email address ivr.uk2022@gmail.com by 15 March 2022. Find out more about submissions and the event.
New book symposia
Workshops
Past events
View past events from the Centre for Law and Society in a Global Context.
The directors welcome suggestions for new events – please contact one of us if you would like to collaborate.
---