International State Crime Initiative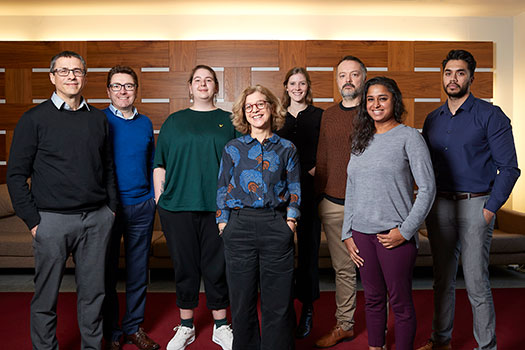 The International State Crime Initiative (ISCI) is a cross-disciplinary research centre comprising a community of scholars working to further our understanding of state crime. By state crime we mean state organisational deviance resulting in human rights violations. This includes crimes committed, instigated or condoned by state agencies or by non-state entities that control substantial territory.
The concept of state crime includes but extends beyond legal categories of human rights abuse and international crime. Our focus is on victims as key actors in defining, exposing and challenging state violence and corruption. ISCI takes the term 'crime' to include all violations of human rights that are 'deviant' in the sense that they infringe some socially recognised norm.
ISCI is institutionally supported by Queen Mary University of London and partnered with Harvard University, the University of Hull and the University of Ulster.
Research
ISCI's primary areas of research include:
Criminological approaches to the state and state crime
Theories of resistance to state crime
The role of civil society in defining and censuring state violence and corruption
Theories of state corruption
Types of state violence
The rise of global human rights
The rise of transitional justice
In 2011 Professor Penny Green and Dr Tony Ward, ISCI's directors, were awarded an ESRC Standard Grant of £830,000 for a project entitled 'Resisting State Crime: A Comparative Study of Civil Society' (ES/I030816/1). For further information on the project please visit the ISCI research page.
Members
ISCI's permanent staff team includes:
Directors
Executive board
Professor Tony Ward
Dr Kristian Laslett
Fatima Kanji
Dr Louise Wise.
Honorary fellows
Research fellow
Dr Kris Lasslett (University of Ulster)
Click here for a full list of ISCI's honorary fellows, members and researchers.
Publications
State Crime Journal
ISCI recently published the first issue of State Crime in conjunction with Pluto Journals.
State Crime is the first peer-reviewed, international journal that seeks to disseminate leading research on the illicit practices of states. The concept of state crime is not confined to legally recognised states but can include any authority that exerts political and military control over a substantial territory. The journal's focus is a reflection of the growing awareness within criminology that state criminality is endemic and acts as a significant barrier to security and development.
The first edition includes Noam Chomsky's article 'Changing Contours of World Order', which he presented at the journal launch at King's College London last October.
For further information, including the contents of the first issue, and details regarding subscriptions and calls for papers, please visit the State Crime Journal page.
Contact us
International State Crime Initiative
c/o Penny Green
School of Law
Queen Mary University of London
Mile End Road
London E1 4NS