STUDENT SUPPORT
Responsible for the provision of student support and development services focused on students' academic and welfare needs throughout their time at QMUL
Management of students at risk, support following clinical incidents and other circumstances which may impact upon student welfare, referring students to specialist services where required.
The provision of orientation and transition programmes
Tier 4 monitoring to ensure that the Institute is meeting its obligations to overseas students, and is compliant with HO regulations in respect of Tier 4 visa holders.
Management of student feedback processes and enhancement of the student experience; includes coordination of SSLC committees and focus groups.
Contributes to the Institute meeting statutory obligations under government and regulatory legislation
At the Institute of Dentistry, our aim is to make your student life as academically stimulating, personally rewarding and anxiety-free as possible. There is a wealth of support available, both from within the Institute itself and from the wider university, to ensure that your time with us is both enjoyable and fulfilling.
For any dental student who may have concerns affecting their studies or their personal welfare, the first recourse should be to contact the Student Support Office. Here, you will find support, guidance, and advice on a wide range of issues.
The contact details for the Student Support Team are:
Dr Dominic Hurst
Academic Lead for Student Support
020 7882 2500
Location: Office 20, 4th Floor, Dental Institute, Whitechapel Campus
Professor Mangala Patel
Senior Tutor for Student Support
020 7882 2160 (Whitechapel)
020 7882 5982 (Mile End)
Location: Office 20, 4th Floor, Dental Institute, Whitechapel Campus
Location: Floor 2, Dental Physical Sciences Unit, Bancroft Building, Mile End Campus
Miss Rebecca Hunter
Student Support Officer
020 7882
Location: Office 5, 4th Floor, Dental Institute, Whitechapel Campus
Mr Mason Newbury
Student Support Administrator
020 7882 8670
Location: Office 5, 4th Floor, Dental Institute, Whitechapel Campus
Our student support staff are available to assist should you have any worries at all about your studies, personal circumstances, or your physical or mental wellbeing. If our team cannot help solve the problem directly, they can connect you to the appropriate specialist professional services within QMUL.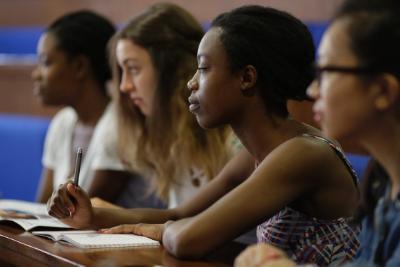 HEALTH, WELLBEING AND SECURITY
Advice and Counselling Service (ACS)
Provide a range of specialist, professional and confidential services to support students with financial, welfare, legal, emotional and psychological issues.
Disability and Dyslexia Service (DDS)
The Disability and Dyslexia Service provides information, guidance and support to students with diagnosed disabilities and specific learning difficulties, as well as students with mental health issues.
All QMUL students are encouraged to register with the on-site GP surgery through the Student Health Service at Mile End.
We hope you have a fantastic time studying and living in London, one of the liveliest cities in the world. We want you to enjoy your time with us. This guide will give you some tips on how to avoid potentially threatening situations so you can make the most of your time as a student here.
Our aim is to provide a safe and welcoming environment to all students, staff and guests while ensuring a high standard of security for all College buildings, grounds and contents. This page includes contact details and locations of Security Services on all QMUL campuses.
ACADEMIC DEVELOPMENT, CAREERS AND FINANCIAL SUPPORT
Supports QMUL students in all aspects of career development - from finding work experience and graduate jobs to starting your own business, or pursuing further study.
The university's Learning Development service offer students practical guidance in developing insights and practices that will contribute to their success whilst at Queen Mary University of London.
There are three state of the art libraries across QMUL campuses, each with outstanding resources for undergraduate, postgraduate and research.
These pages will help you to find out more about tuition fees, financial support, council tax exemption, and managing your finances.
INTERNATIONAL STUDENTS, RESIDENCES AND FAITH
Web pages designed especially for EU and International students, containing useful information on a range of topics affecting students from overseas, including visas.
With over 25,000 students and staff on its campuses in London, Queen Mary University of London is proud of its diverse multicultural population and is committed to encouraging religious understanding, freedom of speech and open social interaction. Our faith facilities at QMUL are places where people of different faiths can meet.
Residential Services and Support
Our Residential Services team can assist students, whether or not they staying in College accommodation. Here you will find links to finding accommodation in the form of a QMUL room, or suitable alternative accommodation via private halls of residence, short stays, hostels, hotels and home stays.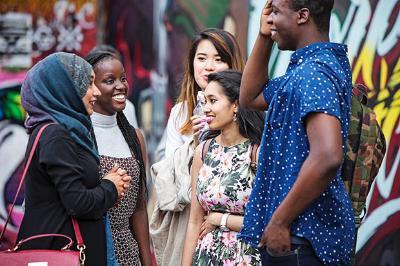 STUDENTS' UNIONS
Students in the Barts and The London School of Medicine and Dentistry are members of both the Queen Mary Students' Union (QMSU) and Barts and The London Students' Association (BLSA). QMSU and BLSA are democratic membership organisations that are the voice of students. These Unions ensure that the College and the wider community are listening to what students want, and work to improve students' experience.