Student Clubs and Societies
There are a number of different clubs and societies that students can join when they are studying at the Institute of Dentistry at Queen Mary University of London.
Please click on the name of the club or society below to find out more.
To visit Queen Mary Student's Union, where further information can be found about all clubs and socieites at Queen Mary, please click here.

The Institute of Dentistry is a wonderful community. The Dental Society is the largest society within the school, looking after the academic/clinical, social and welfare aspects of student life.
DentSoc started when the Dental School was first opened in 1911, so has an incredibly long and rich history with great traditions. It has evolved and modernised as the Dental School has.
The Dental Society is a student-led committee that serves the dental school's student population.
Each year, the DentSoc committee (consisting of ~25 students) is elected in democratic elections. A society led by students, for the students.
Our President for 2018/19 is Ameen Abdul Hussein – you can contact him via email: dentalpresident@bartslondon.com
We are an award-winning society:
Gold Medal at the Excellence Awards 2018
Society of the Year at the Association Awards 2018
Website: www.bartslondondentalsociety.com
Instagram: https://www.instagram.com/bartslondondentsoc/
Facebook: https://www.facebook.com/bldentsoc
Twitter: https://twitter.com/bldentsoc?lang=en-gb
YouTube: https://www.youtube.com/channel/UC-4HHvrNeiNS4iO5oRLbn1w?view_as=subscriber
Initiatives run by the Dental Society include:
Newsletter
Mentoring
Munch and Learn
Merchandise
Year Group Photos
Trade Fayres
Loupes Fayre
Social Events
Academic Talks
YouTube Channel
To find out more about the Dental Society, follow us on social media and check out our website!
Barts and The London Students' Association (or BLSA for short) is a student-led organisation that represents all students studying at Barts and The London School of Medicine and Dentistry. We are here to represent, support and provide opportunities for you throughout your time here, and we have a huge range of student activities for you to get involved in including societies, sports clubs and volunteering groups. We also run a number of events from club nights in The Griff Inn (our venue in Whitechapel) to our annual Association Dinner, and our flagship Rites of Passage event at St Paul's Cathedral to see off our final year students.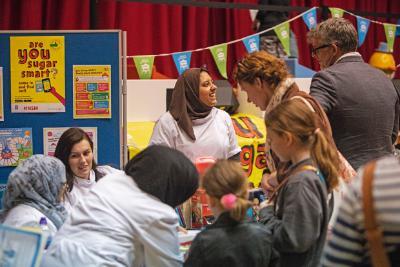 BLSA is led by students who are elected every year and supported by staff. It is led by the Student President, who is supported in their role by a whole range of representatives (including the Dental President and Dental Faculty Rep) who sit on the BLSA Board. We are a division of Queen Mary University of London Students' Union (QMSU) who represent students across all of Queen Mary University of London.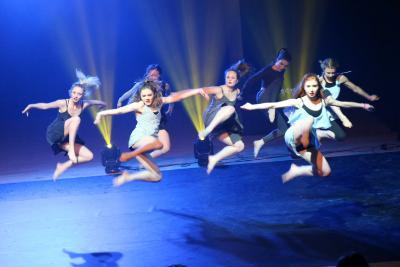 You can find out more and keep in touch with what we're up to on the links below:
Email: president@bartslondon.com
Website: www.bartslondon.com
Instagram: www.instagram.com/officialblsa
Facebook: www.facebook.com/officialblsa
Twitter: www.twitter.com/officialblsa