Welcome to the CCLS Alumni News page where you can read the latest news and updates from our alumni community.
If you have published research, been cited in the news or won an award, please let us know so we can update the alumni community.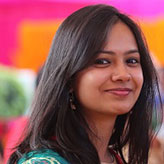 I always look forward to the CCLS newsletter, it keeps me connected to my Alma Mater. Kudos to the CCLS team for putting together the newsletter.

— Raveesha Gupta, Intellectual Property Law LLM, 2015
Thank you to everyone who has contributed recently!

Older news items are stored in our news archive and you can also access our most recent and all back copies of our alumni bulletin:



You can view CCLS in Paris alumni news on the Paris alumni profiles page.
For news about events that have taken place, please see our events pages where you will find information and photos about alumni reunions and lectures.
You might also be interested in...