Our supporters help create the best possible opportunities for CCLS students, supporting the education of the next generation of senior lawyers, barristers, judges, legislators, policy makers, patent and trade mark attorneys and business people.
Through our vision, together, with our supporters' help, our faculty, students and alumni are shaping the future of commercial law and helping us achieve the previously unthinkable.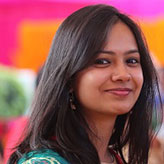 CCLS has given me a sense of belonging and an opportunity to be a part of the legal fraternity around the world. The faculty and everyone at CCLS have always been helpful and I feel that it is time for me to give back to CCLS. Even after seven years I feel connected to CCLS, and that's an extremely precious feeling.

— Raveesha Gupta, Intellectual Property Law LLM, 2015
Amir Ghaffari

Amir Ghaffari pledged £100,000 for a new scholarship 'Ghaffari Scholarship in International Arbitration'. This will cover the tuition fee of one outstanding individual each year to study Queen Mary's LLM run by CCLS for a minimum of four years starting from academic year 2021-22.
Eversheds Sutherland

Eversheds Sutherland has donated £2,000 spread over two years to award two annual prizes in relation to the two LLM courses in intellectual property and fashion law.
Jeantet
Jeantet, one of the leading independent French corporate law firms, is supporting two new annual prizes for students attaining the highest overall marks for the Queen Mary LLM in Paris (January intake) and the Sorbonne – Queen Mary Double LLM. The prizes will be awarded in January each year at the Opening Lecture. This event, also sponsored by Jeantet, welcomes new and continuing students, as well as alumni and friends of CCLS in Paris to celebrate the students' success at the same time as welcoming a new intake.
Learn more about our partnership with Jeantet.
The John Browne Charitable Trust

The John Browne Charitable Trust has funded the Lord Browne Energy Law Institute Essay Prize since 2019. The aim of the prize is to celebrate CCLS's academic excellence and innovative thinking.

The winner from 2020 - Tara Theiss, (Energy and Natural Resources Law LLM, 2020) said "I was honoured and delighted to have been awarded this prize. It is exciting that topics around directors' and companies' duties with regard to climate change are increasingly being considered, and I am now further motivated to keep pursuing my interest on this topic. I am also grateful for the support and knowledge that was imparted to me by my supervisor, James Dallas, and my other teachers throughout the LLM programme."

Find out more about the The John Browne Charitable Trust.
Venize Comunicación
Venize Comunicación is providing marketing and communications support to the CCLS Spain Chapter for a year in the first instance to develop and strengthen the alumni activity in Spain.
Find out more about Venize Comunicación's suport.
White & Black

White & Black has pledged £1,500 to support a new prize over three years for the student attaining the highest overall marks with a given academic year in the European and US Law of Patents module. The prize is called the 'White & Black Prize'.
William Burrell

William Burrell (Intellectual Property Law PGCert, 2012) donated £500/ a year for five years for a new prize for the highest mark in the Design and Copyright Law module within the Postgraduate Certificate IP course.
qLegal partners

Volunteers from these leading firms supervise qLegal students, providing expertise and experience which helps the students develop to become fully-rounded practitioners while ensuring a quality service for qLegal clients. We are most grateful for the firms for their ongoing support of our pro bono services.

Find out more about the qLegal partners.