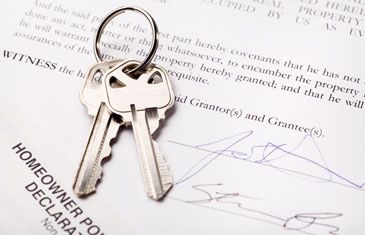 The licence agreement that you signed electronically via the online accommodation system is your contract to reside in halls. The licence agreement is legally binding, and combined with the Residents' Handbook outlines the terms and conditions for living in Queen Mary Halls of Residence, and constitute the Halls of Residence Regulations. The licence agreement provides you with your full postal address, the dates you can legally occupy the room, and the residential fees that you are required to pay. For full information on Residential Fee Payments, please refer to the Residents' Handbook.
Queen Mary halls of residence are offered to full-time, enrolled students of Queen Mary only. You are not eligible if:
you are a part-time student
you are re-sitting out of attendance
you withdraw or interrupt your studies
We do not offer housing on a short-let basis.
Once you have signed your licence agreement, you will be legally bound to pay the full residential fees due until the expiry date of the agreement.
Cancelling the licence agreement
You may cancel the licence agreement up to 2 working days (working days are deemed to be Mondays to Fridays) after the day you accept your housing offer online. In this case you will be refunded the deposit in full (minus an administration fee of £30 (inclusive of VAT) for the processing of the refund). This condition does not apply if:
you have had 'face to face' contact with a member of the Housing Services team (prior to signing the licence)
the licence agreement commencement date has begun
you have collected the keys, or stayed overnight in the accommodation
Moving in late
If you intend to move into your residence more than seven days after the start of your licence agreement, please inform the Housing Services team by email via housingservices@qmul.ac.uk.
Moving out early
If you wish to leave before the expiry of your licence you will remain liable for the full residential fees until the end of your licence agreement, unless the room is re-let to another Queen Mary student, not currently living in halls, who fulfils the housing eligibility criteria. If you wish to leave your room during the licence period you must complete a 'Notice of Intention to Vacate' form (NIV) available in person or by email from Housing Services. We will then seek to re-let your room, considering the following:
True voids will always be let first (i.e. rooms that are not under liability)
After 'true voids' are filled, we will re-let rooms in date order of NIV submission
If you are living in a room with particular criteria (i.e. it is in a single sex flat/ corridor or an undergraduate or postgraduate designated building), this may affect the time taken to re-let your room, depending on the needs of those applying for rooms
Please note there is no guarantee that we will be able to re-let your room, particularly in Term 2 (Spring Semester) or the Exam Term.
If you formally withdraw, interrupt or are de-registered from Queen Mary, you must inform Housing Services immediately and provide the necessary paperwork from your department and confirmation from Registry. In these circumstances you will not be eligible to remain in Queen Mary housing. You will be required to complete a 'Notice of Intention to Vacate' form (NIV) giving 28 days written notice of your intention to vacate. You will remain liable for residential fees for the full 28 days, once this period has expired and you have returned your keys, your liability will cease.
If you are issued with a 28 day Notice to Quit your residential accommodation, you will be held liable for residential fees for the full period of the notice, even if you move out earlier than the 28 days.
An administration fee of £30 (inclusive of VAT) will be charged if a resident leaves a Queen Mary residence before the original expiration date of the licence agreement.