Intellectual Property Law
Are you a current student or recent alumnus of CCLS? Would you be willing to share your testimonial? If so, you could help a prospective student to make an informed choice to study at Queen Mary (class of 2020, 2021 and 2022 only).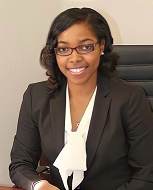 Liska Marie Hutchinson, Intellectual Property Law LLM (2020)
25 November 2020

"With a wide selection of modules ranging from fundamentals such as copyright and trademarks to more in-depth, comparative and internationally focussed modules such as commercialisation and global IP, CCLS provided the perfect environment for me to accomplish my goals".
Céleste Berta, Intellectual Property Law LLM (2020)
17 November 2020

"The Professors were really available, helpful and supportive beyond the classic settings, I am still in contact with some of them."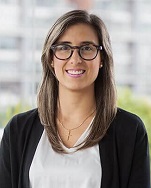 María Camila Melo Hoyos, Intellectual Property Law LLM (2020)
16 November 2020

"I would recommend QMUL and the IP LLM to students and professionals from all over the world. This course provided me with the tools to understand the international legal framework related to IP."