Buddhinee Herath (LLM Commercial and Corporate Law 2011)
We catch up with Buddhinee Herath, LLM Commercial and Corporate Law graduate, who tells us about her experiences at CCLS and what she has done since graduation.
Published: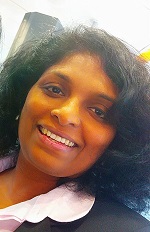 I was in practice as a lawyer in Sri Lanka at the time I commenced my LLM at QMUL in 2010. That was when I was looking for a niche for myself in financial law and regulation. I attended an education fair in Colombo where I handed over my application and was accepted by Queen Mary University of London. Queen Mary turned out to be a very good choice and I spent a memorable year there.
I studied Commercial and Corporate Law, Banking Law and Legal Aspects of International Finance. My thesis, which was on the accountability of the Central Bank of Sri Lanka with regard to finance companies, was supervised by Professor Rosa Lastra. These courses gave me an in-depth understanding of financial law and financial regulation.
The support at Queen Mary was very good both pastorally and academically. I cannot think of anything that was amiss. I remember I had very good thesis support where I was assigned a tutor with whom I improved my academic writing, which has really helped me in my post LLM career. Aside from my studies, I got involved in other activities such as organised sports at Queen Mary and I did some travelling around England. What I enjoyed the most were the long walks I took all over London, which led me to many fascinating parts of the city, which would have been unknown to me had I been just a tourist.
After my LLM I returned to Sri Lanka in September 2011; and in January 2012 I joined the legal division of the securities regulator in Sri Lanka, the Securities and Exchange Commission, where I have been working ever since. My role is particularly focussed on enforcement.
I still keep in touch with my friends from Queen Mary and two of them actually attended my wedding in 2014. Recently I met with my old flat mate and two others in Taiwan. Wherever I travel, I make sure I meet my Queen Mary friends across the world.
I am grateful to Queen Mary for opening my eyes and for giving me the confidence to explore and think differently.