Dr Victoria Mellish , BDS (UK) FHEA (Eng) GDipHlthProfEd (Aus) PGCertHBE (Eng) MJDF (Eng)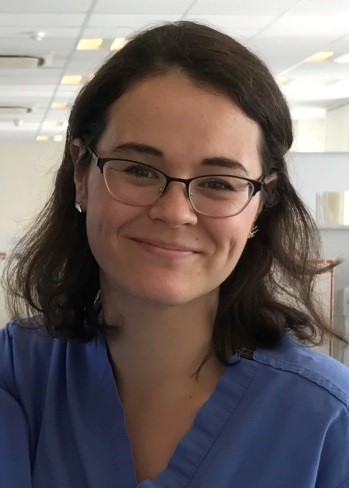 Clinical Lecturer in Oral Surgery
Email: v.mellish@qmul.ac.ukRoom Number: Office 2, Floor 4, Institute of Dentistry
Profile
Dr Mellish worked in general dental practice under the NHS and privately, before moving into the field of oral and maxillofacial surgery. She has worked in numerous NHS Hospitals in and around London providing care under LA, sedation and GA.
Dr Mellish has particular interests in Oral Surgery and Dental Undergraduate Teaching. She is currently one of the Oral Surgery dentists at The Royal London Dental Hospital and teaches dentistry students at Queen Mary University London.
She has a special interest in helping nervous patients and dental students overcome their fears. She created a new Oral Surgery curriculum at James Cook University, Australia, that focuses on providing patients a comfortable experience. She has provided lectures on communication skills and the importance of creating a calming environment in the dental surgery.
Dr Mellish is a keen photographer and is proud to have won photography prizes and have her photographs published in the Lonely Planet magazine.
Teaching
As Head of Oral Surgery at James Cook University (JCU), Dr Mellish delivered teaching to the dentistry undergraduates in their clinical years. She created the first cohesive oral surgery curriculum, as previous teaching was provided by general dentists and fly-in-fly-out OMFS doctors. Within this role, she wrote and delivered all of the oral surgery lectures, tutorials and workshops in the simulation clinic. She then produced and assessed all of the oral surgery summative written and OSCE examinations and assessed general dentistry in final year exit vivas. Along with didactic teaching, Dr Mellish has supervised undergraduates performing clinical dentistry skills, including extractions at King's College London and Queen Mary's University London, along with holistic general dentistry at JCU, where she assessed restorations, examinations, prosthodontic and endodontic treatments.

In 2018 she delivered verifiable CPD teaching sessions to colleagues and the local dental community in Australia and presented lectures on the postgraduate diploma of Implantology at JCU, including a surgical skills workshop on pigs heads. She has also led a workshop on local anaesthesia for the Dental Hygienist Association of Australia national conference.
Research
Research Interests:
"Tibiofibular synostosis complicating free flap reconstruction of the mandible" ACBID-BAOMS International conference, Istanbul 2014
"Reconstructed CT into OPG for Pre-Radiotherapy Patients" BAOS poster, Highly Commended 2015
"Future Considerations for Obese Oral Surgery Patients" BAOS poster, Highly Commended 2016
"Dentistry Down Under" BAOS poster 2019
Dental Fear Central webpage reviewer: https://www.dentalfearcentral.org/about-us/victoria-mellish-bds/
Dental Hygienist Association Australia speaker: https://dhaa.info/symposium-2018/speaker/dr-victoria-mellish/
Publications
"Study of online information for anxious patients requiring dental extractions" published in the peer review British Dental Journal September 2019 (doi: 10.1038/s41415-019-0669-9).
"The need for clinical dental treatment out of hours" letter to the editor in the peer reviewed British Medical Journal 2015 (doi.org/10.1136/bmj.g172).
"What's it like being a…head of Oral Surgery in rural Australia, Victoria Mellish" BDA blog 2018, https://bda.org/news-centre/blog/whats-it-like-being-a-head-of-oral-surgery-in-rural-australia
"Around the World in 80 smiles" accepted for publication in the BDJ in December 2019
"Dentistry Down Under" accepted for publication in the BDJ Upfront special feature section December 2019