Dr Dominic Hurst, BSc., BDS, MSc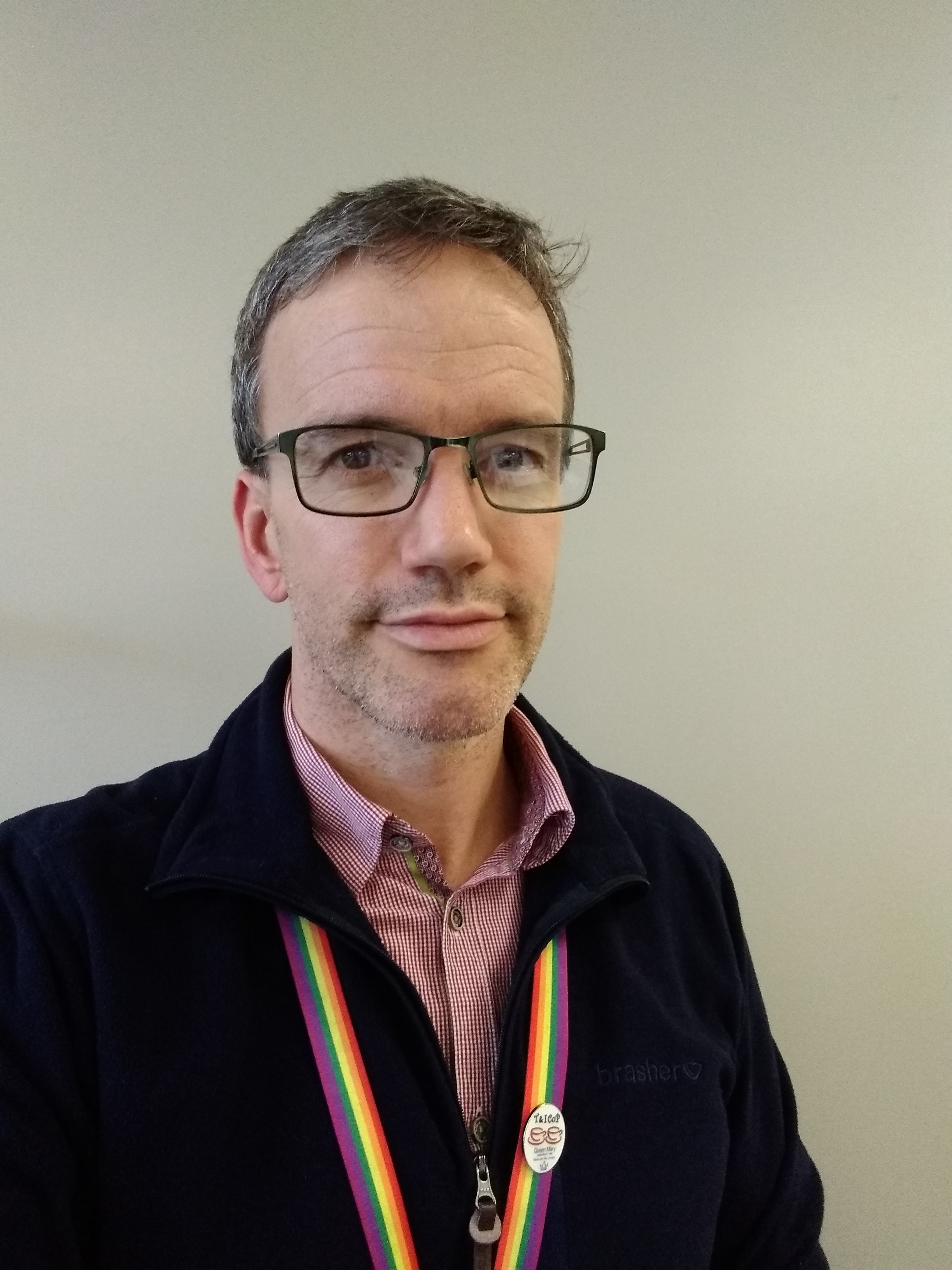 Senior Clinical Lecturer in Primary Dental Care
Email: r.d.hurst@qmul.ac.ukTelephone: +44 (0) 20 7882 2500Room Number: Office 3, Floor 4, Institute of Dentistry
Profile
My background is in primary dental care having worked in private dental practice, community practice and, as a teacher, in a primary care outreach clinic on the Isle of Dogs, London.
As a Senior Clinical Lecturer in Primary Dental Care, in addition to my clinical work, I undertake research around quality improvement in primary dental practice and deliver Evidence-Based Dentistry teaching throughout the Dental Undergraduate programme.
I am also head of Student Support.
Teaching
I lead on Evidence-Based Dentistry teaching in our undergraduate dental curriculum, which runs from year one through to year five and uses a "Flipped Teaching" approach throughout.
I run the Research Project, Oral Epidemiology and Principles of Healthcare Planning modules on the MSc Dental Public Health and am Academic Selector for the MSc.
I teach at our outreach clinic at the Barkantine Primary Care Centre on the Isle of Dogs and supervise undergraduate Special Study Component projects around Evidenced-Based Dentistry.
I chair the Library Users Forum and sit on the Education Quality Board in this capacity.
Beyond QMUL I co-deliver a programme of quality improvement in Foundation Dental practices with colleagues at Health Education England and have co-founded the EBD Teachers Group.
I am a champion for the recognition and de-stigmatisation of issues associated with Mental Health and Dyslexia.
Publications
Key Publications
Hurst D, Chong B. Evidence-based dentistry: an introduction. ENDO. 2012;6(4):283-8.
Hurst D. Audit and feedback had small but potentially important improvements in professional practice. Evid Based Dent. 2013 Mar;14(1):8-9.
Hurst D. Poor quality evidence suggests that failure rates for atraumatic restorative treatment and conventional amalgam are similar. Evid Based Dent. 2012;13(2):46-7
Innes N, Hurst D. GDC learning outcomes for the undergraduate dental curriculum. Evid Based Dent. 2012 Mar;13(1):2-3.
Hurst D. Using new evidence is an innovation. So what? Evid Based Dent. 2011;12(3):66.
Hurst D. What is the best way to restore the worn dentition? Evid Based Dent. 2011;12(2):55-6.
Hurst D. Quality of reporting randomised controlled trials in major dental journals suboptimal. Evid Based Dent. 2011;12(2):52-3.
Hurst D. Indirect or direct restorations for heavily restored posterior adult teeth? Evid Based Dent. 2010;11(4):116-7.
Hurst D. Little research on effective tools to improve patient safety in the dental setting. Evid Based Dent. 2016;17(2):38-9.
Hurst D. Multifaceted and mixed didactic-interactive methods are more effective ways to learn and change behaviour. Evid Based Dent. 2013;14(3):67-8.
Hurst D. Evidence unclear on whether Type I or II diabetes increases the risk of implant failure. Evid Based Dent. 2014;15(4):102-3.
Hurst D. Amalgam or composite fillings--which material lasts longer? Evid Based Dent. 2014;15(2):50-1.
Hurst D. Nicotine lozenges and behavioural interventions may help smokeless tobacco users to quit. Evid Based Dent. 2015;16(4):104-5.
Hurst D, Mickan S. Describing knowledge encounters in healthcare: a mixed studies systematic review and development of a classification. Implementation science : IS. 2017;12(1):35.
Hurst D, Wright D, Burrows H. Should dental teams be doing more to make adolescents aware of the health risks of water pipe tobacco smoking (shisha)? British Dental Journal (BDJ). 2016;221(11):697-9.