Dr Elsa Petit, PhD in Sociolinguistics, Senior Fellow of the Higher Education Academy (SFHEA)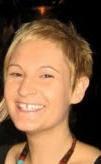 Senior Lecturer and Coordinator in French Language Studies, Year Abroad Co-ordinator for French, Language Development Grant Co-ordinator for French, SSLC Chair for French, Chair of the Language Studies Coordinators Committee
Email: e.petit@qmul.ac.ukTelephone: +44 (0)20 7882 2859Room Number: Arts One 1.42
Profile
I am a graduate of the University of Lille III, Nord, France. I have a Licence (BA equivalent) in English Language, Literature & Civilisation with FLE (Teaching of French as a Foreign Language) and a Maîtrise (MA equivalent) in Linguistics (Phonetics; Sociolinguistics; Language, Identity & Social Culture; Experimental Methods in Speech & Language Research). I have done my PhD here at QMUL. I studied Sociolinguistics, examined sex differences in communicative competence in the French language and studied conversational strategies in single-sex friendship groups.
I have developed my academic career at the Universities of Leeds (as a French Lectrice from 1994 to 1995), Royal Holloway University of London (as a French Language Assistant from 1995 to 1999 and as a Visiting Lecturer from 2004 to 2008), King's College London (as a French Language Tutor from 1998 to 2003) and Queen Mary University of London (as a French language Instructor from 1999 to 2009, as the French Language Studies Coordinator from 2009 until 2018 and as a Senior Lecturer from 2018). I also was an External Examiner on the French BA External Programme ran by Royal Holloway University of London and Senate House between 2004 until 2014 as well as on the French Language Programme which operates within the Humanities Department at Imperial College between 2011 and 2015. I am a Senior Fellow of the Higher Education Academy.
Teaching
I convene all the following modules (and teach on some of them):
- FRE4204 Introductory French
- FRE4202 French I Intensive
- FRE4200 French I
- FRE5200 Translation into French
- FRE5202 French II
- FRE6202 French III
- FRE602 Advanced Translation for Erasmus and Associate students
- FRE6202A/B Advanced Translation for Erasmus and Associate students (Single-semester module)
- French for Law students I
- French for Law students II
Modules previously taught / convened:   
At undergraduate level:
    FRE4201 French Foundations (Linguistics block)
    FRE5201 The Sounds of French 
    FRE6200 Language and Society in the French-speaking World
    COM603 Digital Literacy and Intercultural communication
At postgraduate level:
    I contributed to the Language, Gender and Power Module of the MA in Language, Society and Change in Europe by taking on several sessions on the French language and the question of gender, address forms in French and other European languages and slang and other in-group languages in Europe.
    I also contributed to the Research Methods in Linguistics Module of the MA in Language, Variation and Change by conducting several practical sessions on research methodology introducing sociological tools such as Group Culture Adherence Scores and Sociometric Diagrams, statistical analysis and in particular scaling methods (the Guttman scale), looking at how to carry out a corpus-based study and how to present findings efficiently.
Research
Research Interests:
Sociolinguistics, language & gender/culture/identity, spoken language, the ethnography of communication, French linguistics, 2nd language acquisition, the relationships between Language teaching/learning & the new media & technologies, E-learning