Childhood Heroes: storytelling survival strategies and role models of resilience to COVID-19
Funded by a British Academy COVID-19 Special Research Grant (COV19\201444), this project started on 3 August 2020
About this project
The project focuses on storytelling – past and present – and aims to mitigate the immediate and longer-term educational, social and mental health impacts of COVID-19, as well as the marginalisation of children's voices.
There are two interlinked strands to the project: the first explores historical children's interaction with classical role-models in early magazines which forged new communities through distanced learning. The second focuses on creative responses to heroic narratives today in light of COVID-19. Researching archival and contemporary material together enables us to understand shifting, but enduring, notions of both heroism and childhood.
In collaboration with Storytime Magazine and underpinned by historical research, we are producing a series of print and digital resources enabling children to make reassuring transtemporal connections with models of survival (see below or download here). These will also be used as prompts to encourage children's creative responses as a way of facilitating emotional processing.
Via a series of blog posts (above), we will also be documenting some of the many contemporary narratives and resources which address COVID-19, focusing on narratives of heroism.
Principal Investigator: Rachel Bryant Davies
Co-Investigators: Lucie Glasheen; Kiera Vaclavik
Consulting collaborator: Kristin Hadfield
We Are Heroes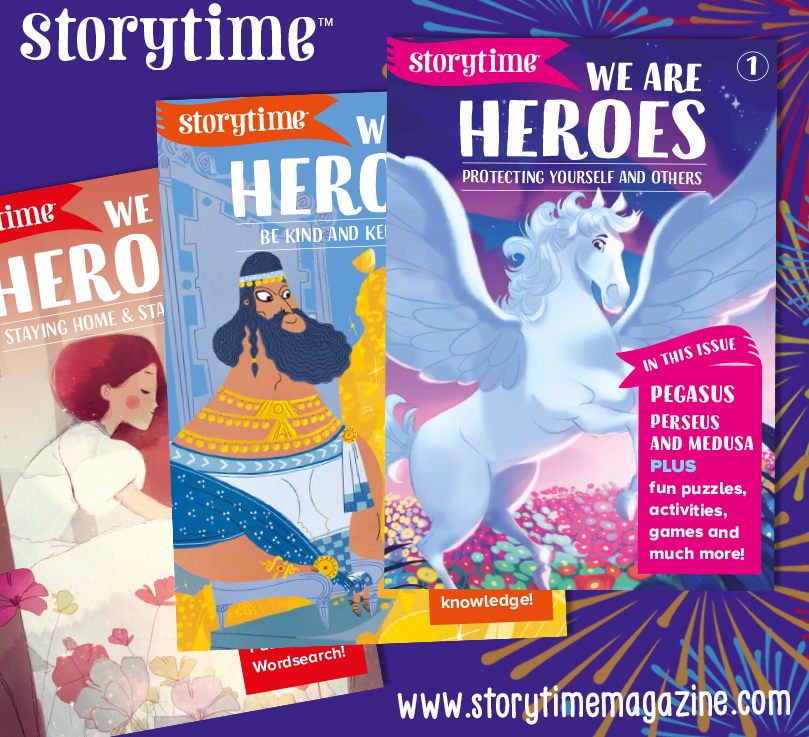 We are delighted to be collaborating with Storytime magazine to produce resources aimed at children from 3-9 years old. 'We Are Heroes' is a series of sixe special issues. Each edition contains carefully chosen stories that have parallels to experiences of lockdown that children could be facing – such as staying at home or protecting yourself – with additional activities to offer children a creative way of processing the current situation they find themselves in.
Storytime will be publishing a new edition of 'We Are Heroes' for 6 months from October 2020 through to March 2021: they are free for anybody to download, read and share.


Blog
Childhood heroes: stories for children about COVID-19 in the UK and beyond