This Blog is run by Undergraduate and Postgraduate students of the Comparative Literature and Culture department, with Dr Rachel Bryant Davies

This is a new opportunity for students to hone a range of writing, editing, leadership, mentoring, and marketing skills.
Navigate the tabs to read Blog content, get in touch with or join the committee (complitblog@qmul.ac.uk), and guidelines for how to pitch and submit your own writing. Joining the committee (contributing and developing a range of different skills) is an accredited activity for your HEAR transcript: please ask for more details.
Contact us: complitblog@qmul.ac.uk
Current Committee Members (2021-2022)
Chair: Laura Ruiz Viejobueno
Social Media and Marketing Manager: Ilsa Ahmad Anjum
Editorial Team: Ilsa Ahmad Anjum, Benjamin Ayaydin, Joleese Da Silva, Karishma Kaur, Kiran Khandar, Laura Ruiz Viejobueno, Mariam Yusuf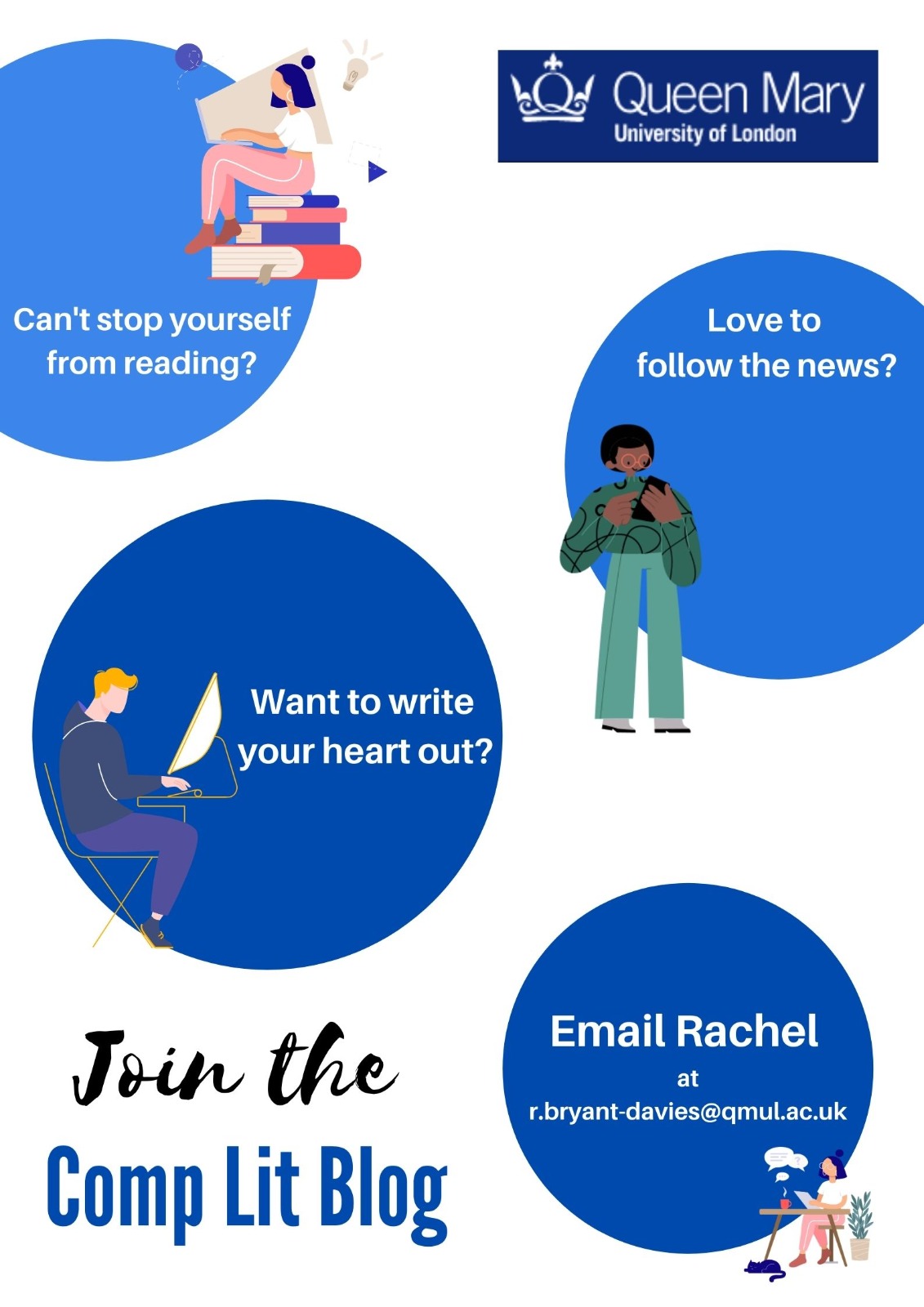 Founding Committee (2020-2021)
Chair: Ciara Briggs
Editorial Managers: Ruby Punt and Laura Ruiz Viejobueno
Social Media Manager: Fatima Sultan
Communications Managers:
Lauren
Murphy
and Benjamin
Ayaydin
Editorial Team: Ciara Briggs, Lauren Murphy, Fatima Sultan, Ben Ayaydin