Are you a current student or recent alumnus of CCLS? Would you be willing to share your Testimonial? If so, you could help a prospective student to make an informed choice to study at Queen Mary. (class of 2020, 2021 and 2022 only).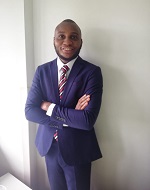 Nuel Oji, Tax Law LLM (2021)
27 July 2021

"I would recommend the Tax LLM at QMUL to all students who are looking to gain not just mastery of international tax but also knowledge of all the major concepts in UK and EU Tax."
Deus Mugabe, Tax Law LLM (2022)
14 July 2021

"I would recommend the Tax Law LLM programme at QMUL to any student aspiring to deepen their knowledge and understanding of tax law and how the same is applied on the international stage".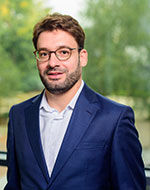 Eduardo Pelissari De Rodrigues, Tax Law LLM (2020)
21 July 2020

"I would recommend CCLS to all students and professionals (from junior to experienced level) who are looking to acquiring knowledge or complement it on an international basis..."