Law, Economics and Finance
Are you a current student or recent alumnus of CCLS? Would you be willing to share your testimonial? If so, you could help a prospective student to make an informed choice to study at Queen Mary (class of 2020, 2021 and 2022 only).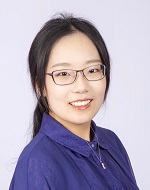 Zhirou Li, Law and Economics LLM (2020)
26 July 2021

"The best experience was that the classroom atmosphere was always very pleasant and the students were highly involved. CCLS provided many great opportunities for students to explore their interests and to network with professionals."
Nomsa Kachingwe, Law and Finance MSc (2020)
16 March 2021

"CCLS offers a wide range of programmes and gives students the flexibility to build a specialisation that suits their interests and career ambitions".