Are you a current student or recent alumnus of CCLS? Would you be willing to share your Testimonial? If so, you could help a prospective student to make an informed choice to study at Queen Mary. (class of 2020, 2021 and 2022 only).
Siera Skendo, Public International Law LLM (2021)
1 September 2021

"This program offered flexibility, at a time when many of us were unsure about studying for a postgraduate degree".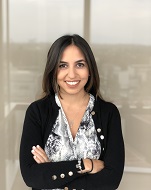 Verónica Valles, Public International Law LLM (2022)
23 June 2021

"The University's website offers an excellent and intuitive platform to review the way of assessment and the content of each of the modules that a student can take".