Are you a current student or recent alumnus of CCLS? Would you be willing to share your Testimonial? If so, you could help a prospective student to make an informed choice to study at Queen Mary. (class of 2020, 2021 and 2022 only).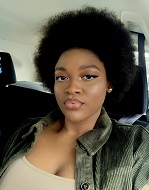 Deborah Odidison, Law LLM (2022)
18 August 2021

"My advice would be to leave your comfort zone, experience everything life has to offer and create lasting memories."
Calum Browne, Law LLM (2021)
26 July 2021

"One of the best things about Interactive Entertainment is that academically it is still in its infancy, which meant that the topics we were asked to grapple with were not only important, but our work was some of the first in the area."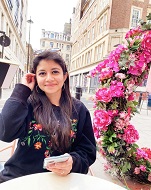 Jahnavi Murthy Mocherla, Law LLM (2021)
22 July 2021

"Queen Mary University has one of the best law schools in the country and so studying here was an easy decision for me".