Zhirou Li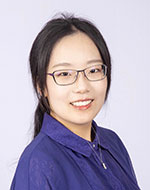 PhD Student
Email: zhirou.li@qmul.ac.uk
Profile
Thesis Title
Cross-Border Cooperation and Coordination of Bank Resolution
Supervisors
Summary of Research
In bank crisis management, an unsolved challenge is how bank authorities should develop systems that ensure effective cross-border cooperation and improve the efficiency of resolution. This research aims at finding effective solutions and incentives for cross-border cooperation, promoting coordination of future potential cross-border bank resolution to have efficient outcomes.
This thesis will define efficiency in the context of cross-border bank resolution, then it will analyse how cross-border cooperation could be facilitated to achieve higher resolution efficiency. This research will apply a Game Theory and Law and Economics approach to this problem. It will also do Monte Carlo experiment to create some artificial bank models to test the expected effectiveness of my proposed cooperative resolution approaches.
Biography
Zhirou Li earned her Bachelor of Economics (Actuarial Science and Risk Management) degree from University of International Business and Economics in China, and her MA (Regulation and Compliance) and LLM (Law and Economics) from Queen Mary University of London. She participated in research projects about financial regulation with Chinese academics, and organised international joint research project for academics from China, the UK and Italy.
Zhirou is a committee member of Centre for Commercial Law Studies China Chapter, this committee is responsible for organising academic, professional and social events for alumni.
Publications
Research