Firdausi Firdaus (Computer and Communication Law LLM, 2013)
Firdausi, along with Antonius Tigor, has recently set up CCLS Indonesia Chapter for the alumni community in Indonesia.
Published: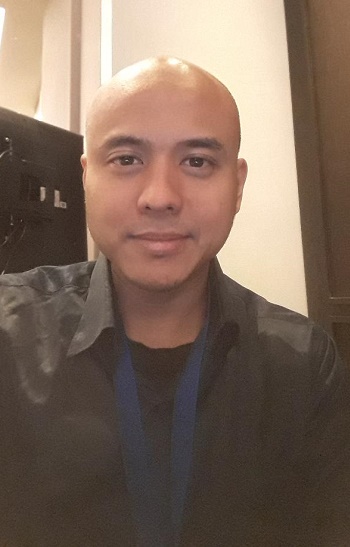 Firdausi studied for an LLM in Computer and Communications Law CCLS, graduating in 2013. He is now working in Indonesia and at the same time preparing his PhD in Barcelona.
During my LLM, I chose the majority of my modules from CCLS's Computer and Communications Law specialism. I was the main Course Representative for all QMUL LLM students (incorporating all of the specialisations) for the 2012 intake at QMSU (Queen Mary Student Union). I was also the Sports Officer at PGLS (Post-Graduate Law Society) at QMUL. I received a Contribution Award from QMUL for my dedication to student organisation at Queen Mary. At the end of my studies I worked for the Centre for Commercial Law Studies (CCLS), assisting staff during induction week for the new cohort of LLM students, handing over the Post Graduate Law Society to the new student lead and helping to organise an alumni reception which involved many of my classmates.
When I lived in London, with the help of QMUL, I also had the chance to do an internship as a Research Assistant at APHAIA, a firm which focuses on Regulation and Policy Consultancy in Telecommunications, Data Protection and IT Law. I was involved with the project 'Mobile Telephony National Regulatory Strategies'.
I came to QMUL to learn many things whether through law, technology, culture, work experience, international relations (networking, friends and relationships). I must say that I achieved everything I wanted during my time as a QMUL student.
Since returning to Indonesia, I have been working as a Lecturer in IT Law at Universitas Padjadjaran (UNPAD) in Indonesia, where I am responsible for several IT Law modules such as Cyberlaw, e-Commerce Law, Telecommunications Law, Media Law, a case study on Law and Technology and English Law and Legal Terminology. I am also involved in several communities in the field of Technology, Media, and Telecommunications, such as MASTEL, ISOC, ICLC and HIMA TIKKI FH UNPAD (Governing Board). Currently, I am a PhD student at the Universitat de Barcelona.
Firdausi, along with Antonius Tigor (Computer & Communications Law, 2017) have jointly set up the CCLS Indonesia Chapter. Click here for more details about the Chapter.