Francesca Guerrera, Enterprise Manager
Francesca is a polymath and an entrepreneur. She has developed three cultural apps, is a Committee member of the Electronic Visualisation and The Arts conference in London and the Culture and Computer Science conference in Berlin. She also collaborates as Expert on European Commission funded projects and is a member of the Industrial Advisory Board at the University of Essex. While working on her startup, Francesca has attended the pre-incubator FastForward (FFWD), and programmes of the likes of MassChallenge and Allia.
Email: f.guerrera@qmul.ac.uk
Telephone: 020 7882 8551 (Mon-Tue) / 020 7882 7958 (Wed-Fri)
Miriam Irungu, Enterprise Adviser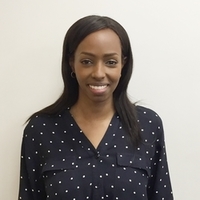 Miriam has spent the last 7 years providing advice and guidance on personal finance and business start-ups. Over the last 3 years, she has successfully supported more than 300 entrepreneurs to secure funding and launch or grow their start-ups. Having recently joined Queen Mary she is looking forward to working with students and supporting them on their enterprise journey as well as co-ordinating the variety of enterprise programmes on offer.
Email: m.irungu@qmul.ac.uk
Telephone: 020 7882 6922 (Mon-Tue) / 020 7882 3877 (Wed-Fri)