Too Good to Go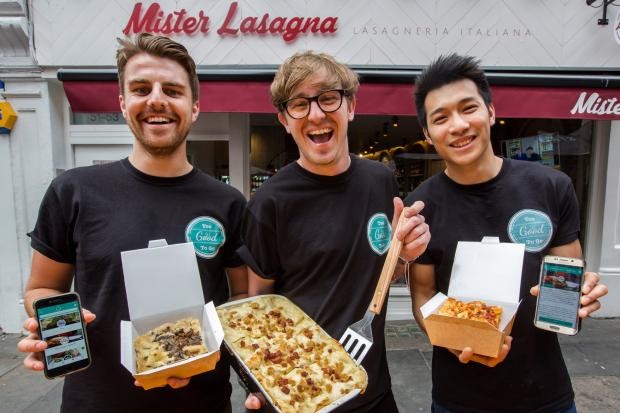 Queen Mary Law graduate Jamie Crummie received a 'Grow It' award in 2016 to launch his app 'Too Good To Go' in London.
The free app allows users to 'rescue' surplus meals from restaurants, hotels and supermarkets that have not been sold, providing customers with great food at a low cost while reducing environmental impact of food waste.
Just three years after his 'Grow It' award, Too Good to Go has:
Won €16 million won ininvestment
Signed 15,000 store and restaurant partners
Launched in 9 countries across the EU
Has 7.5 million app users
Has rescused over 10 million meals
Employs over 200 people across Europe
100% Natural
Founded by Queen Mary French and Politics graduate Jess Abis, and her mum Charlotte, 100% Natural Foods produces delicious, completely natural brownies - completely free of dairy, gluten and refined sugars. All ingredients are ethically and transparently sourced.
Jess was awarded £5000 through our 'Grow It' funding programme, which she used to invest in better equipment, new packaging materials, and a launch event in Brighton.
Five years on, 100% Natural Foods were carried by over 200 stockists, including Sainsburys, Harrods, As Nature Intended and Planet Organic.
Jess and Charlotte decided to refocus their venture, ensuring that they knew where each and every ingredient in their natural brownies were sources from. Their business took them to Belize in January 2019, where they met cacao growers that they will source from in 2020.
100% Natural Foods continue to produce delicious brownies, and is committed to working with farmers and suppliers who work to protect the lands they work on.
Paradise Cycles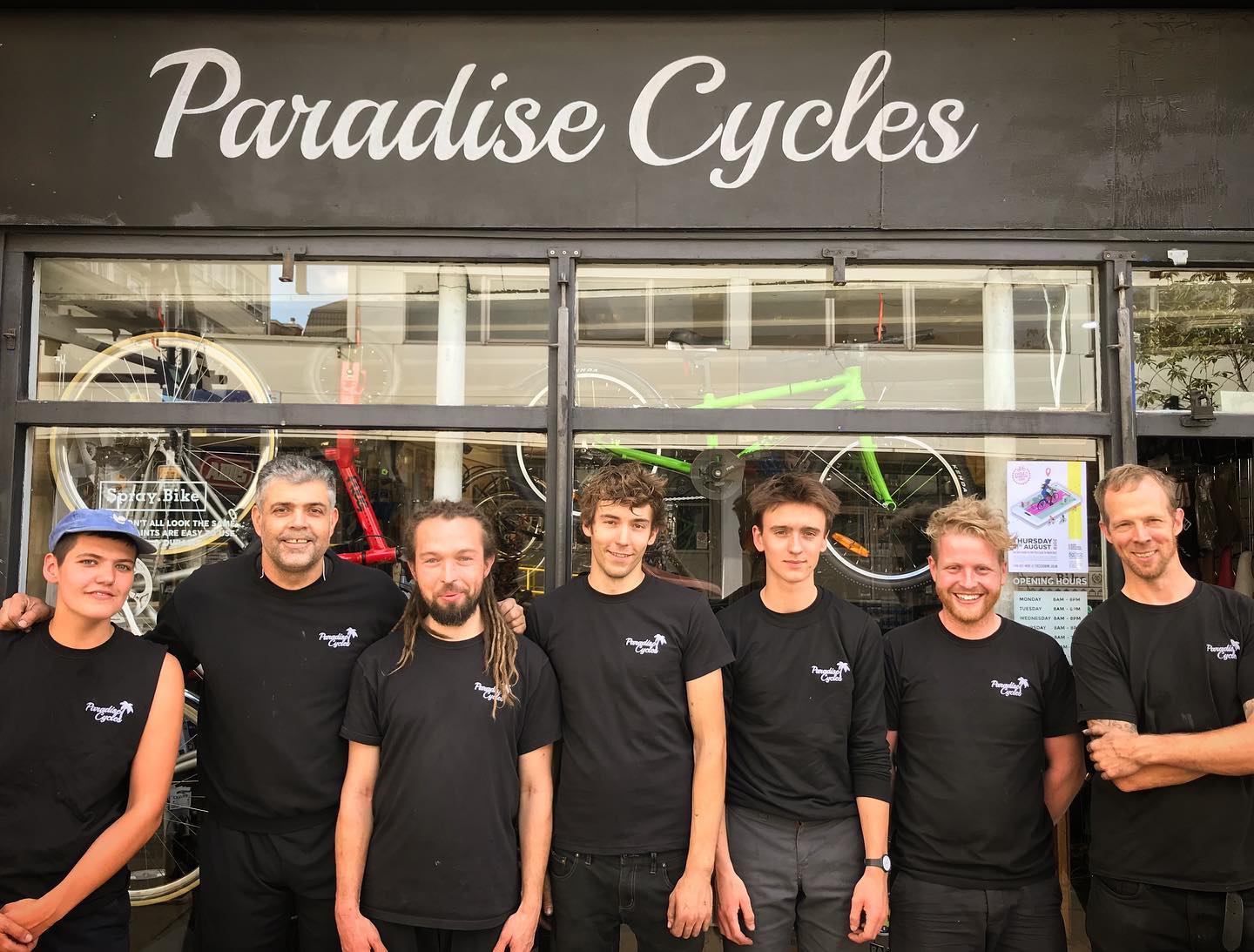 Paradise Cycles, founded in 2012, is a bike workshop in Bethnal Green offering affordable repairs and services, repair tutorials and customised bikes. Starting off with our support, Paradise Cycles now have a shop in Bethnal Green! Here's the team:
JulieMay
JulieMay is a luxury lingerie brand that sells silk lingerie, comfort bras and shapewear, founded by Yinhei Chiu. Yinhei is endorsed by QMUL for a Start-up Visa. Here's what she has to say about it:
"People like me, who are passionate about an idea and want to create or change something, should consider the Start-up Visa"
Diamond Media
Diamond Media is a media production and events management company founded by EJ Lee, a QMUL Contemporary Writing graduate. EJ is endorsed for a Start-up Visa by QMUL, and remained in the UK to set up Diamond Media in 2016.
My Big Fat Halal Blog

QMUL student Ayesha started writing My Big Fat Halal Blog to review the best halal food has to offer around London. The blog now has over 30,000 followers, and Ayesha has ambitions to start the UK's first halal streetfood market.
Han Violins
Han Violins is an antique stringed instrument consultancy and dealership, founded by Bairong Han, a Media and Arts Technology graduate.
Photo: Bairong Han at the Shanghai Music Fair 2019