Sarolta Laczo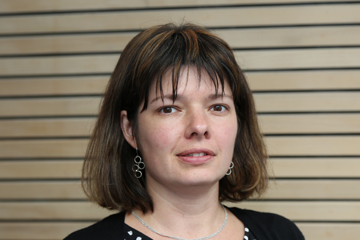 Reader
Email: s.laczo@qmul.ac.ukTelephone: +44 20 7882 6137Room Number: GC412Website: https://sites.google.com/a/slaczo.com/www/Office Hours: Wednesday: 3pm - 5pm
Profile
Sarolta Laczo is a Reader in Economics at QMUL since September 2017. She is also a Research Affiliate at the Centre for Economic Policy Research (CEPR). She received her PhD from the Toulouse School of Economics.
Research
Research Interests:
Risk sharing

Consumption

Optimal taxation

Dynamic contracts
Publications
Laczo S., Rossi R. (2020) "Time-Consistent Consumption Taxation", Journal of Monetary Economics
Abraham A., Laczo S. (2018) "Efficient Risk Sharing with Limited Commitment and Storage", Review of Economic Studies, 85(3), pp. 1389-1424.
Gierlinger J., Laczo S. (2018) "Matching to Share Risk without Commitment", Economic Journal 118, pp. 2003-2031.
Laczo S. (2015) "Risk Sharing with Limited Commitment and Preference Heterogeneity: Structural Estimation and Testing", Journal of the European Economic Association 13(2), pp. 265-292.
Laczo S. (2014) "Does Risk Sharing Increase with Risk Aversion and Risk when Commitment is Limited?", Journal of Economic Dynamics and Control 46, pp. 237-251.