Sarolta Laczo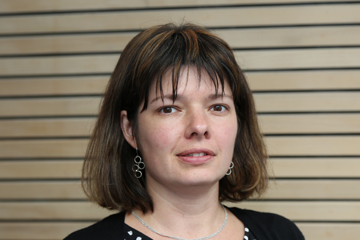 Reader
Email: s.laczo@qmul.ac.ukTelephone: +44 20 7882 6137Room Number: GC412Website: https://sites.google.com/a/slaczo.com/www/Office Hours: Wednesday: 3pm- 5pm
Profile
Sarolta Laczo is a Reader in Economics at QMUL since September 2017. She is also a Research Affiliate at the Centre for Economic Policy Research (CEPR) and the Institut d'Anàlisi Econòmica (IAE-CSIC). She received her PhD from the Toulouse School of Economics.
Research
Research Interests:
Risk sharing

Consumption

Optimal taxation

Dynamic contracts
Publications
Abraha, A. , Laczo S. (2017) "Efficient Risk Sharing with Limited Commitment and Storage", Review of Economic Studies, (forthcoming)
Gierlinger J., Laczo S. (2017) "Matching to Share Risk without Commitment", Economic Journal, (forthcoming)
Laczo S. (2015) "Risk Sharing with Limited Commitment and Preference Heterogeneity: Structural Estimation and Testing", Journal of the European Economic Association 13(2), pp. 265-292.
Laczo S. (2014) "Does Risk Sharing Increase with Risk Aversion and Risk when Commitment is Limited?", Journal of Economic Dynamics and Control 46, pp. 237-251.