Radoslawa Nikolowa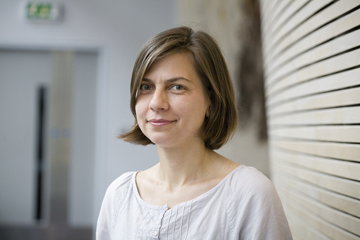 Senior Lecturer
Email: r.nikolowa@qmul.ac.ukTelephone: +44 20 7882 3996Room Number: GC415Website: https://sites.google.com/view/radoslawanikolowa/homeOffice Hours: By appointment.
Profile
Radoslawa is a Senior Lecturer in economics and finance at Queen Mary University of London and a research associate in the Financial Markets Group (LSE).
Radoslawa's research interests are organisational economics and corporate finance. In the area of organisational economics she has analysed from a theoretical prospective the impact of labour market conditions on the internal organization of the firm, in terms of organizational structure and reward schemes for the employees. More recently she is working in the field of corporate finance, investigating the questions of creation and financing of spin-offs, and CEO turnover.
Before joining the School of Economics and Finance at Queen Mary, Radoslawa was a postdoctoral fellow at the Managerial Economics and Strategy group of the London School of Economics.
Research
Research Interests:
Organisational economics

Personnel economics

Information economics

Corporate finance
Publications
Nikolowa R. (2017) "Motivate and Select: Relational Contract with persistent Types", Journal of Economics and Management Strategy, vol. 26
Nikolowa R. (2015) "Career Dynamics and Span of Control", Economics Letters, vol. 128
Nikolowa R. (2014) "Developing New Ideas: Spin-outs, Spinoffs or Internal Divisions", Journal of Economic Behavior and Organization, vol. 98
Nikolowa R. (2010) "Supply of Skilled Labour and Organizational Change", Labour Economics, vol. 17
Nikolowa R. (2009) "Mutual Monitoring versus Incentive Pay in Teams", Annals of Economics and Statistics, vol. 93/94