Panayiota Koulafetis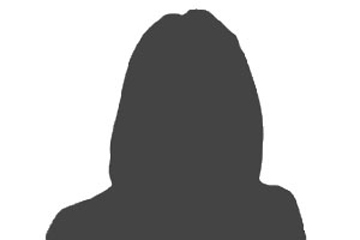 Lecturer
Email: p.koulafetis@qmul.ac.ukOffice Hours: Friday 3-4pm, or by appointment
Profile
Dr. Panayiota Koulafetis has held a number of positions in the Investment Banking, Asset Management, Rating Agency and Energy Trading Sectors. She has worked for Moody's Investors Service Ltd where she rated and provided surveillance on a wide range of Structured Finance transactions across different jurisdictions: Commercial Mortgage Backed Securities (CMBS), Asset Backed Securities (ABS), Residential Mortgage Backed Securities (RMBS), Whole Business transactions/Corporate Securitisation, Small Medium Enterprises (SMEs) and Lease transactions.
She has worked for the Securitization department of Nomura International plc where she dealt with various transactions across different asset classes. She was also a Senior Structurer at Duke Energy, structuring mainly Energy Derivatives and dealing with complex option structures. She has also held Quantitative Research and Risk Management roles at Westdeutsche Landesbank (WestLB) Asset Management Ltd and Southern Company.
Panayiota holds a Ph.D. in Finance from Cass Business School. She also holds an MSc in Business Finance from Brunel University and a BSc (Hon) in Business Administration from University of Piraeus in Greece.
Research
Publications
Moody's Credit Insight: "Dutch and Belgian SME ABS Perform in Line With Expectations", February 2011
Moody's Weekly Credit Outlook: "Greek Consumer legislation may have limited Negative Impact on Recoveries in ABS and RMBS", September 2010
Moody's Credit Insight: "Latest Greek Consumer legislation may have limited Negative Impact on Recoveries in ABS and RMBS Transactions", September 2010
Moody's Special Report: "2006 Review and 2007 Outlook: EMEA CMBS Another record year with tremendous growth in the German CMBS and Multifamily market", January 2007
Moody's Special Report "2006 Review and 2007 Outlook: French Structured Finance: Renewed Growth Expected In 2007 After Mixed Results in 2006", January 2007
Koulafetis, P. and M. Levis, 2002, 'The Fama-MacBeth Methodology versus the Non-Linear Seemingly Unrelated Regression (NLSUR) and the sensitivity of these results to different portfolio formation of Size, Price Earnings Ratio, and Dividend yield', European Financial Management Association
Koulafetis, P. and M. Levis, 2000, 'Estimation of the UK Industry Cost of Capital using Non-Linear Seemingly Unrelated Regression (NLSUR) and Unconditional & Conditional Betas', European Financial Management Association