Are you a current student or recent alumnus of CCLS? Would you be willing to share your Testimonial? If so, you could help a prospective student to make an informed choice to study at Queen Mary. (class of 2020, 2021 and 2022 only).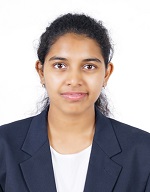 Siri Sakhamuru, Immigration Law LLM (2022)
30 June 2021

"Studying here just opened me to a world filled with enthusiastic and hard-working people striving to make the world a better place in their ways".