Training and Research Initiative in Citizen Science
Citizen Science involves public participation in scientific research by amateur volunteers who collect or process data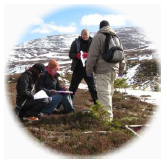 Citizen Science has the potential to:
Broaden the skills base and workforce available to a scientific project
Enable analyses of large volumes of data
Enhance public understanding of science
Equip and empower volunteers to contribute to scientific research
Facilitate scientific literacy and training
Change attitudes towards science
Reward unpaid volunteers with scientific training, participation, acknowledgement and co-authorship
Foster a sense of shared goals and values between professional and citizen scientists
Citizen Science Projects at Queen Mary, University of London
OMEGA–LOCATE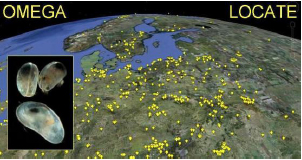 C oordinator: Dave Horne ( d.j.horne@qmul.ac.uk)
Nonmarine ostracods, tiny crustaceans with an excellent fossil record, are common in aquatic ecosystems. The Ostracod Metadatabase of Environmental and Geographical Attributes (OMEGA) facilitates access to global geographical and environmental distributional data for nonmarine ostracods, supporting applications in biodiversity auditing, biogeography and the calibration of species as fossil proxies for past environmental and climatic change. Citizen Scientists can help improve accuracy and coverage of datasets by adding, correcting and validating the geographical coordinates of localities. Click here for more information.