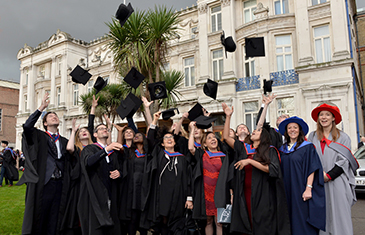 All students who successfully complete studies with Queen Mary in Paris have the opportunity to attend the Graduation Ceremony.
Queen Mary has two graduation ceremonies per year, one in summer and one in winter (usually December). All Postgraduate students attend the winter graduation ceremony.
Ceremonies take place at QMUL's campus in London, meaning that those studying with us in Paris graduate together with LLM students from all our campuses. You will also have the opportunity to invite some of your family and friends to attend, and it is a wonderful chance to reunite with your LLM colleagues from around the world.
Further information regarding Graduation is available here.