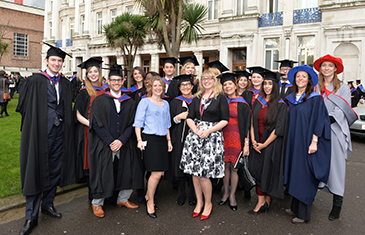 Please email cclsparis@qmul.ac.uk if you wish to contact us.
Professor Jonathan Griffiths - Director Centre for Commercial Law Studies (CCLS) Paris
Professor Griffiths is also Director of the LLM in Paris and Co-Director of the Sorbonne-QMUL Double LLM. He is happy to hear from prospective students regarding academic aspects of the two LLM programmes. He is also available for discussions with regard to broader collaborative and other opportunities in Paris.
Mrs Samantha Heffernan - Programmes Coordinator, CCLS Paris
Samantha is your main point of contact for any practical or administrative queries associated with the LLM in Paris or the Sorbonne-QMUL Double LLM. She is based at CCLS, Lincoln's Inn Fields (LIF) in London, and travels regularly to Paris.
Email: cclsparis@qmul.ac.uk
Tel: +44 (0)20 7882 7282
Mrs Anna Gray-Denoyelle - Director of Business Development Europe and Programme Management
Anna is based at the ULIP premises in Paris, at 9-11 rue de Constantine. She is available to meet in person on-site. If you have any issues or questions related to business development opportunities, alumni, student life with Queen Mary in Paris, etc, please feel free to contact her.
Email: anna.gray@qmul.ac.uk
Tel: +33 (0)1 44 11 73 97